Description
Renestance hosted a series of five webinars (web interactive events) on relocating to France in the context of BREXIT. We were honoured to have our respected partners, each experts in their subject, present alongside the Renestance team.
The five webinars took place between 28 May and 18 June, but if you missed the live sessions, you can still access all the valuable information via the replays: the full series of five replays (99€ incl. VAT) or the single replay of your choice (39€ incl. VAT per topic).
Here are the different subjects that were explored:
Healthcare in France
Strategic Tax & Financial Planning
Obtaining French Residency
Buying & Renting Housing
French Tax Obligations
---
Topic: Healthcare in France
The WHO (World Health Organization) consistently rates the French health system as number one in the world. Want to see how to join this best-in-class system? Renestance's expert on Healthcare in France, Nicole Hammond, will cover the following topics:
Eligibility for the Carte Vitale
How to join with or without an S1 form
Coverage for Micro-Entrepreneurs
How to apply for the Carte Vitale
Cost of Assurance Maladie
Top-up insurance
Private health insurance
Differences between NHS and Assurance Maladie
---
Speaker: Nicole Hammond (RENESTANCE)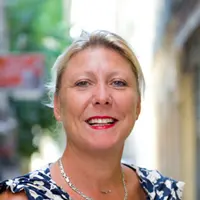 Nicole is an expert in helping Anglophones navigate the French healthcare system. She is a bilingual Brit who has lived in France since 2002. With a wealth of experience of life in France, she is the Administrative Assistance Expert at Renestance assisting English speakers with all matters relating to Carte Vitale and PUMa.