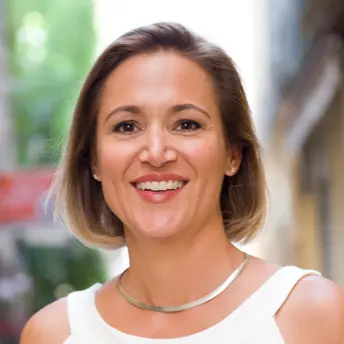 Dennelle Taylor Nizoux
President & Founder
I'm a bilingual American, living in France full-time since 2000. I consider myself one of the luckiest people around, because I'd wanted to live in France since the age of 13. (Yes, there may have been a schoolgirl crush on a Swiss boy that kicked it all off.) Of course I jumped at the chance when my company offered me a position in Paris!
All of sudden, ten years flew by and I had a tall, dark and handsome French husband, a flat in Paris next to the Bois, and two gorgeous little Franco-Americans…I would not have even dared to dream of a life so perfect. Except it wasn't really perfect, because life never is. Paris is a breath-taking city, but it's a bit lacking in the UV department. In 2010, our family moved to sunnier days in the South of France, which reminds me a lot of my native California. Once again, I feel like I should pinch myself – I truly am living the dream!
During my 15 years with a global telecommunications company, I worked in areas as varied as Finance, Strategic Development, Marketing and Project Management. It was when researching the possibility of moving my parents over that I became interested in providing solutions to English-speaking retirees in France.
We created
Renestance
in 2015 and have since realized just how many people are looking for help moving to France…and how much help they need! To be able to address their housing requests in particular, I obtained a French Bachelors in Real Estate (
Immobilier
) in 2016 so that Renestance could act as a licensed house-hunter (
Chasseur Immobilier
).
If you have ever dreamed of living in France (like I did), Renestance is here to make it easier. Learn from our experience and enjoy the exceptional quality of life in France, without all the hassle.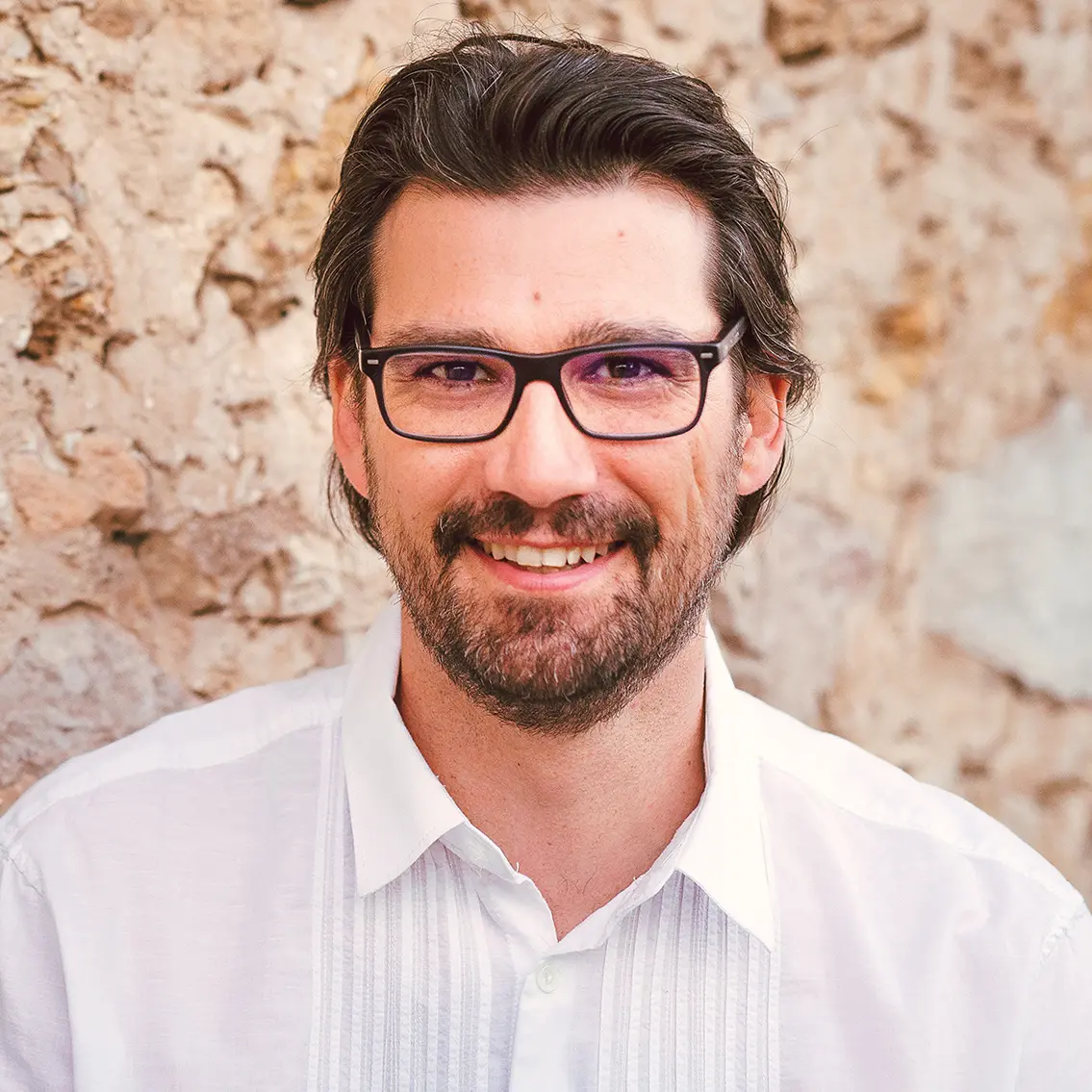 Alexandre Nizoux
Chief Technology Officer & Co-Founder
From age 9, when I met my first American friend at a hot air balloon fair, I've been interested in the English language and culture. Lucky enough to travel quite a lot to Canada and the United States and being exposed to English, I've then become fascinated by computers, their pseudo-languages and the first RPG games in text mode. Later came the early Internet, where most of the resources were in English (and very few in French). By the time I was twenty-four, I was fluent enough to be ready for the next step of my life : meeting the american woman who would become my wife and the mother of my two kids.
Knowing that, it feels quite fitting that I now have the pleasure of helping anglophones move to France from the front stage (by co-founding part of Renestance) as well as from behind the scene (by providing online tools) with one goal : make their life a dream in France!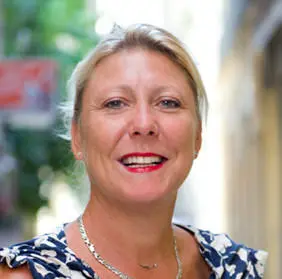 Nicole Hammond
Renesting Consultant
I am a bilingual Brit who has been living in the Languedoc region since 2002. I'm looking forward to making your life easier, providing useful information and personal assistance as Administrative Assistance Coordinator for
Renestance
. I have a wealth of experience of French life behind me, including seven years in real estate. Add to this several years of French-to-English translating, proofreading and Business English teaching experience (combining the skills learnt on my business degree and then TEFL course), and I have a great foundation of knowledge to work with.
Complementing my repertoire of French life experience, I have married and divorced in France, overseen three of my own property renovations, and now rent out my current family home for short term summer rentals, and my gîte (holiday cottage) for winter lets. After my daughter was born in 2006, I ran a cottage industry business for several years, renting baby and toddler equipment to holidaymakers in the region. Now that my daughter is steadily working her way through the French school system, I am back in the working saddle again!
I see myself as friendly and efficient, and I love my job! I'm ready and waiting to help remove the complexities of French administration so that you can relax and enjoy your life in France.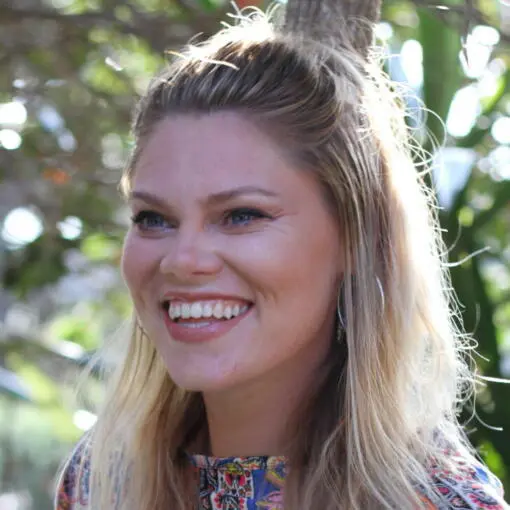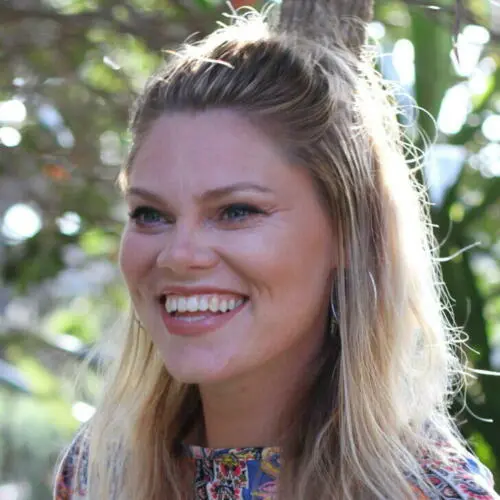 Harriet Amazon-Brown
Renesting Consultant
I'm a British born, French raised, European. That's the short version at least. I speak fluent French, English and can get by quite comfortably in Spanish and Italian.
My parents escaped the busy London rat race when I was 2 years old, to live out their dream of buying a dilapidated farm house in rural France and spent the next 13 years doing it up whilst running an art holiday business (sound familiar?). Growing up immersed in French rural culture (going to village fêtes, having a mandatory "goûter" at 4pm consisting of a chunk of baguette and a few squares of chocolate, hitching a ride on the neighbour's tractor…) meant that the move back to the UK also left me with a strong sense of being a stranger, after being "The English Girl" in France for so many years. I spent the next 12 years in England working in a range of different jobs and finally finding my tribe with many other non-English friends.
My favourite part of any job has always been resolving problems and knowing I've helped out. So, when I returned to France this year and was given the opportunity to work with the Renestance team, you can imagine my excitement!
The joy and exhilaration of moving to a new country is so often accompanied by moments of doubt, anxiety, and complete confusion when trying to integrate and adapt to the new way of life. You can be sure that, given my experience, I understand this and will undertake to make those less-than-dreamy moments that little bit less terrifying.
Ann-Lii De Maré
Renesting Consultant
I grew up in the southern part of Sweden, where the eye meets Denmark and the Hamlet castle Kronborg only 4 kilometers away. I have spent the major part of my adult years in our beautiful capital Stockholm. In 2004 we packed up the family, i.e. my husband, our two, now adult children, a guinea pig and me and moved to Basel, Switzerland. We stayed for 3 years and then returned to Stockholm again. In 2018 we decided that it was time for a new adventure, this time we moved here, in Montpellier, and settled in the city center. We absolutely love it, even though it can be a challenge sometimes. Since the children still live in Sweden, we visit every now and then and they come here to enjoy the French life in the sun.
I have experience from both the retail and the production industry, where I have focused on customer service and logistics for the last 10 years. I speak Swedish, English, some French, German and Danish.
It is well known that the French way of doing things are not always the way one would expect, but it is their way. I hope that I will have the opportunity to assist you settling here in France.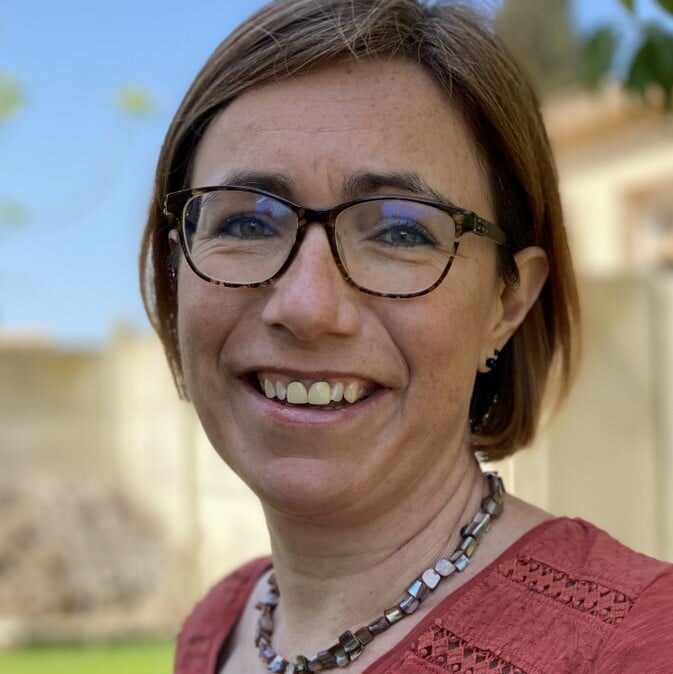 Sarah Gorman
Renesting Consultant
I lived the dream of a holiday romance and met my French Foreign Legionnaire husband on the beautiful Island of Corsica. After being persuaded that I would easily pick up the language and integrate in this very foreign land, I left my career and city life in Birmingham (UK) and moved to this special island. I quickly discovered that learning a language from scratch takes longer than I thought and the reputation of French administration being arduous was very accurate. I fully immersed myself in the French way of life, married and had 2 children.
For family reasons we decided to move back to Birmingham and I suddenly felt like an alien in my home town. Only a couple of months later we decided that France was where we needed to be to raise our children.
We decided on the Languedoc region as it has a little of everything – close to the mountains, the coast, plenty of rural life, but not too far from cities big enough to offer everything a growing family needs. The proximity of numerous international airports and the ease of travel from the region sealed the deal, I love to travel and explore. We moved here in 2016 and haven't looked back. The children are well integrated in the French school system and we all feel very much a part of our community.
My career in the UK was in finance, and since then I have worked in the travel industry for companies who specialise in offering the personal touch along with first class customer service. No request can surprise me now! Having moved to another country with a different language and culture myself, I know how daunting this can feel. If I can use my knowledge and skills to help ease the path for others to enjoy our region, I would see it was a job well done. I am happy to be that reassuring person who you can pose any question to and will always offer a sensible solution.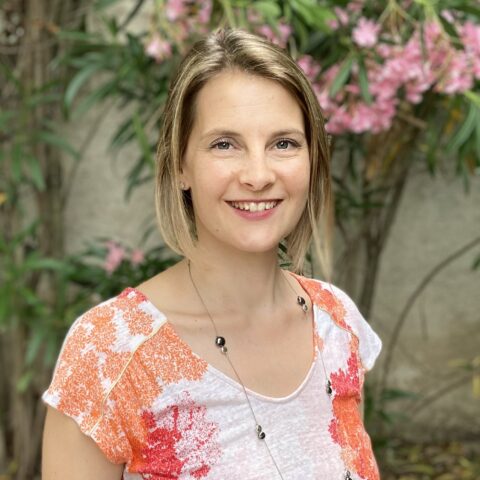 Liz Lefranc
Renesting Consultant
Born and raised in the UK, I've always had a passion for languages and for travelling. And ever since coming to France on family holidays as a child, I dreamed of living in France. So i chose to study languages (French, German then Spanish), and during my degree, I came to nîmes for a year and fell in love with the region. What is there not to love?! The beautiful roman monuments, the warm sunny weather, the beautiful beaches in nearby camargue and laid-back café culture, not to mention of course the fantastic food and wine, to name but a few things.
After graduating in 2000, I moved straight back to nîmes and have been living here ever since! I married a French man and we have two perfectly bilingual children. During this time I have had lots of experience navigating French administration and its challenges! Among other things, obtaining my carte de séjour, carte vitale and changing my driving licence for a French one. I have also had personal experience of the French property market as I've bought, sold and renovated houses, and I currently rent flats out on short-term and long-term lets. I have experienced the French education system both as a parent and as a teacher. I've been teaching English to adults, students and children for over seven years. Previously, I also worked as a bilingual PA and bilingual project manager, as well as in translation and proofreading, purchasing and import, honing many skills along the way.
I am delighted to share all my experience and knowledge of life in France and help out other English speakers arriving in France to live out the French dream!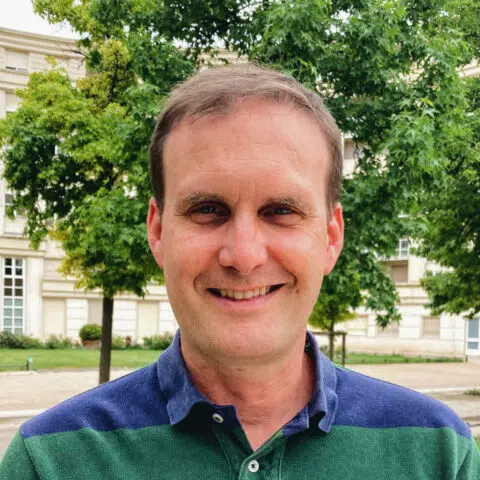 Tristan Auffray
Renesting Consultant
Born in Montpellier, I was raised in the North of France in the Picardie region before coming back to the South at the age of 12. This is why French Northerners think I have a Southern accent and people from the South think I sound like a "ch'ti". And if that's not complicated enough, when speaking English, most Anglophones think I sound Russian – go figure! I have an American wife, so I understand the language of Shakespeare very well, but some may have trouble understanding me at first; Please be patient with me, I promise I'm working on it!
I split my time between the two "Souths of France". Although I live in Montpellier for most of the year, I also manage a seasonal business and live in the French Riviera during the summer months, which takes up the majority of my time and energy. Work calms down in the fall and winter months, so it'll be great for me to use that time to help people relocate and successfully settle into their new lives in my country. As a French guy, I am the first to admit that the bureaucracy here is frustrating, overwhelming, and a true pain in the you-know-what for just about everyone. As a business owner, I am used to dealing with all levels of French administration and government services. You will benefit from my experiences and I'll be happy to help you remove any roadblocks keeping you from working and living your best French life.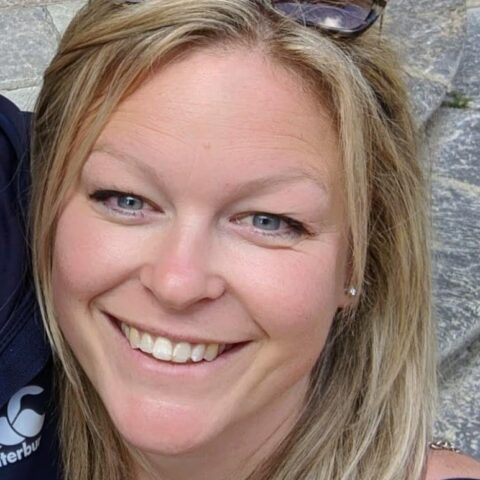 Hannah Wilhelm
Renesting Consultant
British born, I grew up in Hertfordshire until the age of 12 when I relocated with my father to the French Alps, what a way to enter my teenage years! It was quite the shock to move into a hotel amidst my teenage angst and experience all the ups and downs that comes with setting up life in France as a non-French speaking family (at the time). It was quite the adventure, Fawlty Towers comes to mind!
Fast forward to adulthood – Now fluent in French, married to a Dutch man and two trilingual children later… I have built a career in Property and Estate Management working in both the UK and France. I bring this experience with pleasure to Renestance and am so excited to be a part of the team. Moving to another country is filled with dreams and ambitions, but can also come with worry, doubt and, in France – Bureaucracy! My first-hand life and work experience in dealing with this helps me to help you, stress less and enjoy your life in France.
Emmanuel Pousse
Renesting Consultant
Born and bred in Paris from a mother with "Breton" kinship and a father with blood from the Southern half of France, alongside boisterous siblings, I was fated to relish cross-cultural exchanges. Fast forward 25 years, I found myself on South African ground, and in the glimpse of an eye I had married a Mosotho and yielded two bilingual children!
Missing cheese far too much, our whole family relocated to Montpellier and I found in Renestance a solid opportunity to use my skills and be of use to international expats. I have a passion for Service and having lived and worked in several continents, I have an acute understanding of what it means to move to a country in which everything is foreign to you. I attach a great deal of importance to assist clients at best and pave the way for the smoothest possible journey for them.
Armed with years of experience in the Service, Travel, Art and Teaching industries as an Advisor, Tour Guide, Voice Over Artist and French Teacher, I am looking forward to tune in to your needs and be a reliable interlocutor at all times. The ultimate goal for me as well as our entire Team: to take some of the bureaucratic burden off your shoulders, so you can focus on discovering and falling in love with la belle France!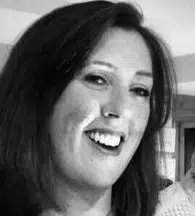 Lizzie Théret
Renesting Consultant
Our clients at Renestance choose to move to France for a variety of reasons whether it be to find themselves, for work, for love or for the lifestyle, which are all the reasons that I also have remained connected to, and some might say destined to remain in, France for the last 30 years.
I moved to France at 17 the first time following my nose, a thirst for independence and, as I realise in hindsight, as part of my lifetime's pursuit in self-awareness. After four years and back in London, the language skills I had acquired served me well for organising many international events and conferences focusing mainly on West African oil and gas producing countries. This, however, did not satisfy my love for personal development and so I moved on to training and coaching whilst studying to become a psychotherapist; skills that are still at my finger tips today as I assist people as they adjust to the complexities of moving to a new country and culture.
During this time, I met mon cherie and we have two beautiful children together. A variety of reasons including an insatiable taste for change, a desire for our children to become fully bilingual, not to mention the climate, food and laidback lifestyle brought us back "home" to France four years ago and we haven't looked back since. It is with great joy that I now have the pleasure of assisting our community of fellow intrepid explorers to make the same life-changing leap to France…