Description
Renestance hosted a series of five webinars (web interactive events) on relocating to France in the context of BREXIT. We were honoured to have our respected partners, each experts in their subject, present alongside the Renestance team.
The five webinars took place between 28 May and 18 June, but if you missed the live sessions, you can still access all the valuable information via the replays: the full series of five replays (99€ incl. VAT) or the single replay of your choice (39€ incl. VAT per topic).
Here are the different subjects that were explored:
Healthcare in France
Strategic Tax & Financial Planning
Obtaining French Residency
Buying & Renting Housing
French Tax Obligations
---
Topic: Obtaining French Residency
The terms of Brexit state that Britons have until 31 December 2020 to establish residency in France and maintain their former rights as EU nationals. We're privileged to have Barbara Clauss, immigration attorney with Cabinet Equanime, explain the following elements of French residency:
Brexit requirements
Procedure for applying for a residency permit
Residency for the family
Residency permit renewal requirements
Carte Résident
French nationality
---
Speaker: Barbara Clauss (CABINET EQUANIME)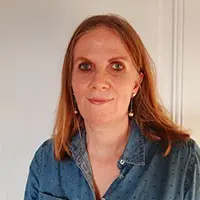 Barbara has been a lawyer at the Paris bar since 2000. She specializes in Immigration Law, Citizenship and Family Law. She is also a trainer at the Paris School of Lawyers.