Description
Renestance hosted a series of five webinars (web interactive events) on relocating to France in the context of BREXIT. We were honoured to have our respected partners, each experts in their subject, present alongside the Renestance team.
The five webinars took place between 28 May and 18 June, but if you missed the live sessions, you can still access all the valuable information via the replays: the full series of five replays (99€ incl. VAT) or the single replay of your choice (39€ incl. VAT per topic).
Here are the different subjects that were explored:
Healthcare in France
Strategic Tax & Financial Planning
Obtaining French Residency
Buying & Renting Housing
French Tax Obligations
---
Topic: French Tax Obligations
Are you worried about paying a lot of tax in France? The rumour of high French taxes is usually much worse than the reality. We're proud to have Jennifer Goube from the accountancy firm French Business Advice to demystify French taxes for you and cover:
Fiscal residency
Double taxation treaty with the UK
Personal income tax
Wealth tax
Property tax
Occupancy tax
---
Speaker: Sebastien Giordano (AUGEFI)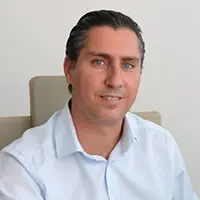 After four years working for a well-known international accounting and audit company, Sebastien decided to work for himself and incorporated AUGEFI in 2006. Speaking English, he has a wide experience in supporting English speaking clients in their steps to start and run a business in France. English speaking companies and individuals are part of his client portfolio, which also includes businesses in the tourism sector, very prominent in the South.