'Les vendanges' (grape harvest) time is here, and the theme for this month's blog articles is wine!
In this blog article we speak to Daniel Lambert from Daniel Lambert Wines. A small company with big ideas, Daniel Lambert Wines is one of the UK's premium wine specialist importers. Renestance recently helped Daniel and his family settle in Montpellier when they arrived from the UK this summer.

Daniel, why did you choose to come to Montpellier?
I had to be in a wine-producing region, and although my father's family comes from Bordeaux, I prefer the Mediterranean atmosphere in France. The Languedoc is a region I've always been fond of and it also has a thriving wine trade. And because I needed an international school for my children, Montpellier was a great choice for us!
How long have you been working in the wine business?
I previously worked in the entertainment industry and following the advice of my uncle, who worked in the Bordeaux wine trade, I decided to specialise in wines. I set up Daniel Lambert Wines in 1992 with just £5 and a typewriter. Thirty years later, we have a turnover of about £3.5 million per year and are among the top 20 UK wine importers.
We are really proud of our achievements to date and have won prestigious awards from International Wine Challenge, for example Small Agent of the Year in 2021 and 2019, Top Importers, and Top Wholesalers, to name but a few.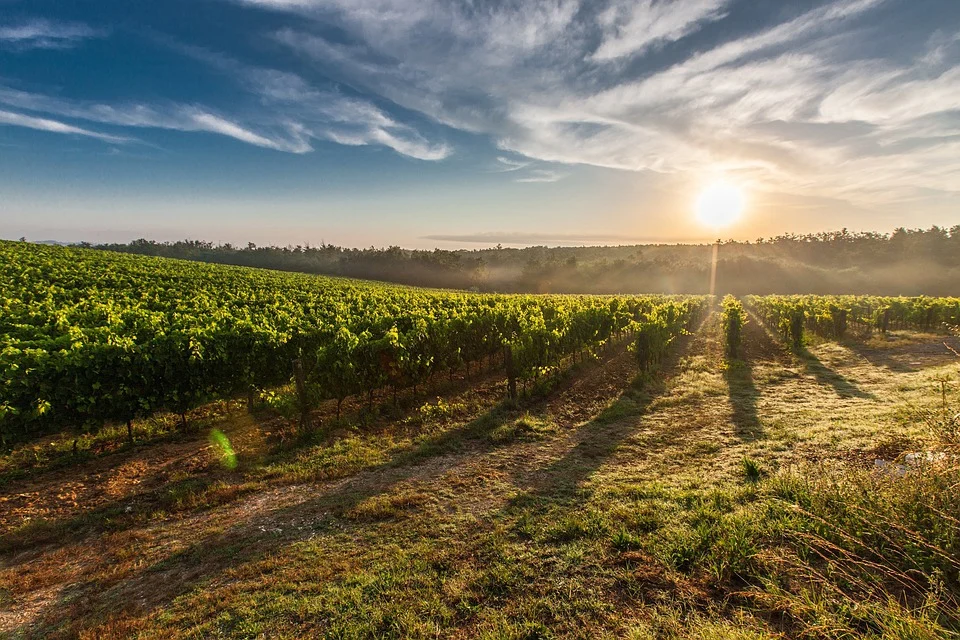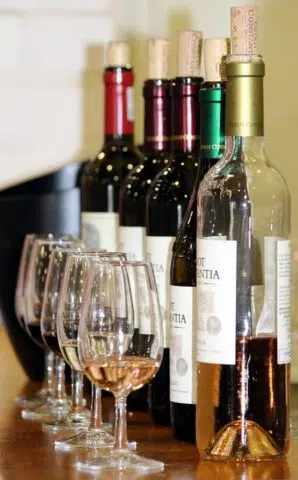 Who are your clients in the UK?
We are quite discerning in choosing our clients, working with high-end supermarkets including Waitrose, and Marks and Spencer, and with wine merchants such as Avery's of Bristol, Laithwaites, LWC, and also 350 independent cavistes across the whole of the UK. We have a very broad spread of clients and our end consumers are usually knowledgeable wine enthusiasts.
Who are your suppliers in France?
We carefully select our suppliers: those who care about their vineyards and what goes into the bottle of wine, and the end product must truly represent the region and be the best possible. We have built up our reputation sourcing the best independent producers concerned with quality, not just quantity.
What are the differences between the wine market in the UK and in France?
The UK wine market has changed dramatically in the last 30 years. Today the UK is a global hub for wines, and whether it be fine wines or bulk wines, it's a truly international market. It's cosmopolitan and extremely diverse. In comparison, the protectionist wine market in France is of course focused on selling French wine, and it is also very regional: here in the Languedoc it is easy to find Pic St Loup or Terrasses de Larzac for example, but anything from further afield is already more difficult to find.
I'd like to introduce this more diverse and sophisticated UK-style business model to France and also help open up the French market to welcome other wines.
It would be ground-breaking and a big challenge, but I believe the market is ready, especially here in Montpellier, where people are well-traveled and open to internationalism, new products, and discovering different wines.
Obviously, there's absolutely nothing wrong with classic French wines, but there are other great quality wines and excellent value to be had from other parts of the world.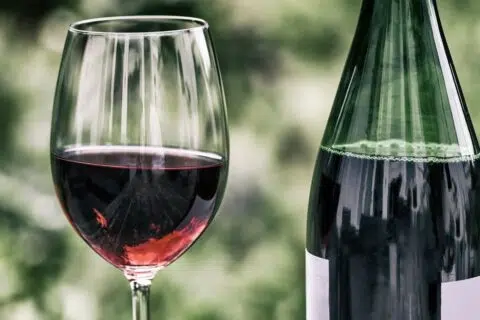 Do consumers have different tastes in wine in France and in the UK?
Yes, interestingly, in the UK consumers drink more white wine (around 60%) and less red (roughly 40%), whereas in France it is the opposite and they tend to drink more red (around 80%) and 20% white, including some rosé.
Can you recommend a little-known gem in the region?
My top tip for a lovely day out or a weekend break wine-tasting, would be to check out Calmel & Joseph Domaine, who won the Best Winemakers in France award two years in a row. They have wine tasting rooms and gîtes in a spectacular setting not far from Carcassonne (near junction 25 of the A61). It's such a pretty part of the world and a great place to visit. There are over 60 different wines to choose from, and you can also buy olives and olive oil from their olive groves.
Do you have any other wine tips you'd like to share with our readers?
Wine really is something to celebrate. Here's my tip for buying wine: It's a luxury item, so
buy less but buy better. Life is too short to drink rubbish wine!
Whereas in the UK owing to taxes, import duties etc, to have a good bottle of wine you would need to spend above £9, here in France you can find a similar quality for around €5 or €6. And above €8 or €9, you really can't go wrong! Don't waste your time or money buying wine for €2 when there is so much great wine out there to discover.
We thank Daniel for his time and for sharing his story and top wine tips with us. Best wishes to Daniel and his family in their French adventure from all at the Renestance Dream Team!
Daniel Lambert – Interview 7th September 2022
Born and raised in the UK, I've always had a passion for languages and for travelling. And ever since coming to France on family holidays as a child, I dreamed of living in France. So i chose to study languages (French, German then Spanish), and during my degree, I came to nîmes for a year and fell in love with the region. What is there not to love?! The beautiful roman monuments, the warm sunny weather, the beautiful beaches in nearby camargue and laid-back café culture, not to mention of course the fantastic food and wine, to name but a few things. After graduating in 2000, I moved straight back to nîmes and have been living here ever since! I married a French man and we have two perfectly bilingual children. During this time I have had lots of experience navigating French administration and its challenges! Among other things, obtaining my carte de séjour, carte vitale and changing my driving licence for a French one. I have also had personal experience of the French property market as I've bought, sold and renovated houses, and I currently rent flats out on short-term and long-term lets. I have experienced the French education system both as a parent and as a teacher. I've been teaching English to adults, students and children for over seven years. Previously, I also worked as a bilingual PA and bilingual project manager, as well as in translation and proofreading, purchasing and import, honing many skills along the way. I am delighted to share all my experience and knowledge of life in France and help out other English speakers arriving in France to live out the French dream!
All articles by: Liz Lefranc