In more and more cities in France, public transportation is becoming free. Some cities have free transport only on weekends and some are planning on providing a completely free transportation system over the coming years.
So how does it work and how can you benefit from it?
What does traveling for "free" actually mean?
When we talk about traveling for free, it usually means that you won't need to pay for transports en commun (public transportation) tickets. The system of course needs to be financed, meaning residents of the city chip in collectively through their local impôts (taxes). This is how some cities manage to provide "free" public transport for people residing in the metropolitan area, and sometimes for everyone. Usually, cities put this system in place to encourage people to take public transportation instead of their car when going into the center, helping to fight traffic congestion and pollution.
How does it work?
Each town or city will have different ways of operating. In some places, when public transport is free on weekends, you don't have to do anything! Just hop on the tram, bus, metro etc and go wherever you want to go, great right? Others have an individual "pass" which will need to be validated, even when transport is free.
To obtain your pass, you may have to submit the required paperwork in order to prove your eligibility. You will then get a Pass Gratuité (free pass) either through the app of the local transport company or with a physical card. This will depend on which city you are in France.
You will often need the following documents:
Photo d'identité (official photo)
Pièce d'identité (ID)
Justificatif de domicile (proof of address)
Remember to check the complete list of documents required for your town.
Are you eligible?
Eligibility criteria can vary depending on the city. However, here are some criteria that you could find during your research.
Be under a certain age (usually below 26)
Be older than 60 or 65 years old
Be a resident of the metropolitan area
Have a low income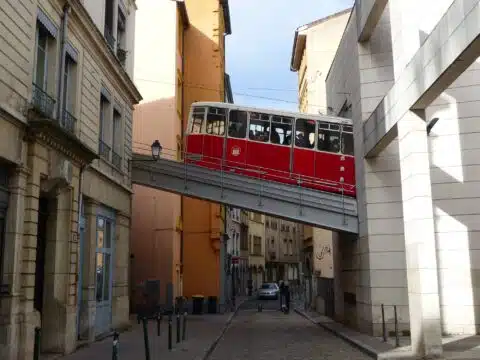 Good to know!
If you are going to work with public transportation, your employer is obligated to compensate you for half of your transport abonnement (subscription).
---
Useful links
Towns in which you can travel for free all the time without any specific requirements: http://www.obs-transport-gratuit.fr/les-villes-du-transport-gratuit-163/gratuite-totale-184/
Free public transportation on weekends only: http://www.obs-transport-gratuit.fr/les-villes-du-transport-gratuit-163/gratuite-sur-critere-le-week-end-6493/
Free public transportation for people between 6 and 26 years old only: http://www.obs-transport-gratuit.fr/les-villes-du-transport-gratuit-163/gratuite-sur-critere-les-jeunes-2347/
How to get partially reimbursed for your transport subscription: https://www.service-public.fr/particuliers/vosdroits/F19846?lang=&quest0=0&quest=
Planning on moving to France? Don't hesistate to check our other blog articles regarding life in France by clicking here!
You might also be interested in…