Description
Renestance hosted a series of five webinars (web interactive events) on relocating to France in the context of BREXIT. We were honoured to have our respected partners, each experts in their subject, present alongside the Renestance team.
The five webinars took place between 28 May and 18 June, but if you missed the live sessions, you can still access all the valuable information via the replays: the full series of five replays (99€ incl. VAT) or the single replay of your choice (39€ incl. VAT per topic).
Here are the different subjects that were explored:
Healthcare in France
Strategic Tax & Financial Planning
Obtaining French Residency
Buying & Renting Housing
French Tax Obligations
---
Topic: Buying & Renting Housing
Where to live is always top of mind when considering a move abroad. Renestance's real estate expert, Dennelle Taylor Nizoux, will tell you everything you need to know about your future French dream home, including:
Considering your criteria
Renting vs. Buying in France
A closer look at renting
Buying a property
Buy-to-let
Mortgages
---
Speaker: Dennelle Taylor Nizoux (RENESTANCE)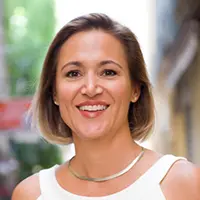 After studying in Aix-en-Provence in the 90s and moving to Paris with her work in 2000, Dennelle and her family moved to Montpellier in 2010. She has rented, purchased, renovated and rented out property in France. In addition, she holds a French Bachelors in Real Estate, so knows the laws, tax and inheritance implications of owning property. She launched Renestance in 2015 to help other English-speakers dreaming of the French lifestyle.