France has been one of the most popular retirement destinations for ages. With its traditional way of life, rurality, bargain property prices, accessibility to healthcare and transport links to many international cities – France feels closer to 'home' than many other countries.
Languedoc, now officially in the Occitanie region, offers all these things and more. The temperate climate and Mediterrean 'joie de vivre' offer English-speakers a Provençal lifestyle at a discount!
Here we take a look at our top 5 recommendations for retirement in the real South of France:
Montpellier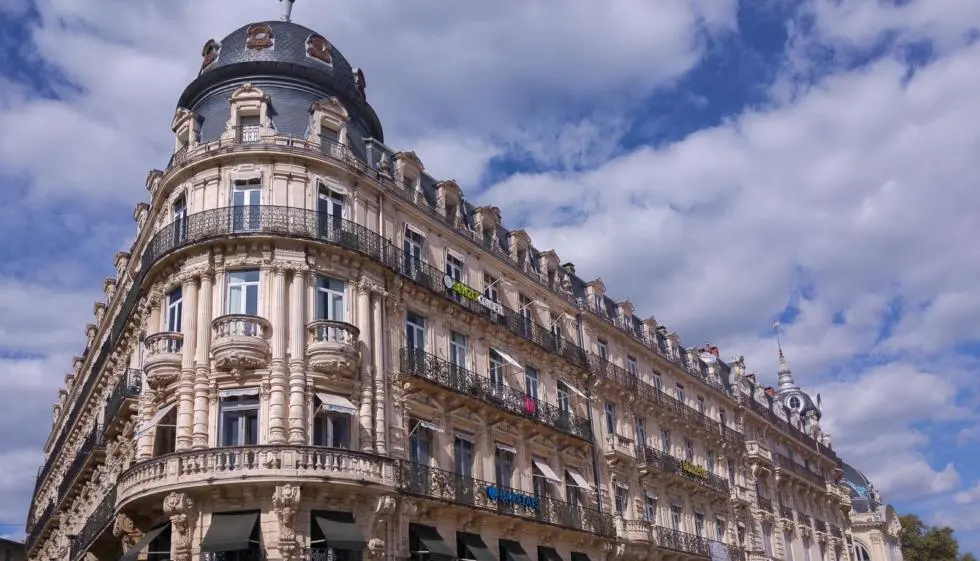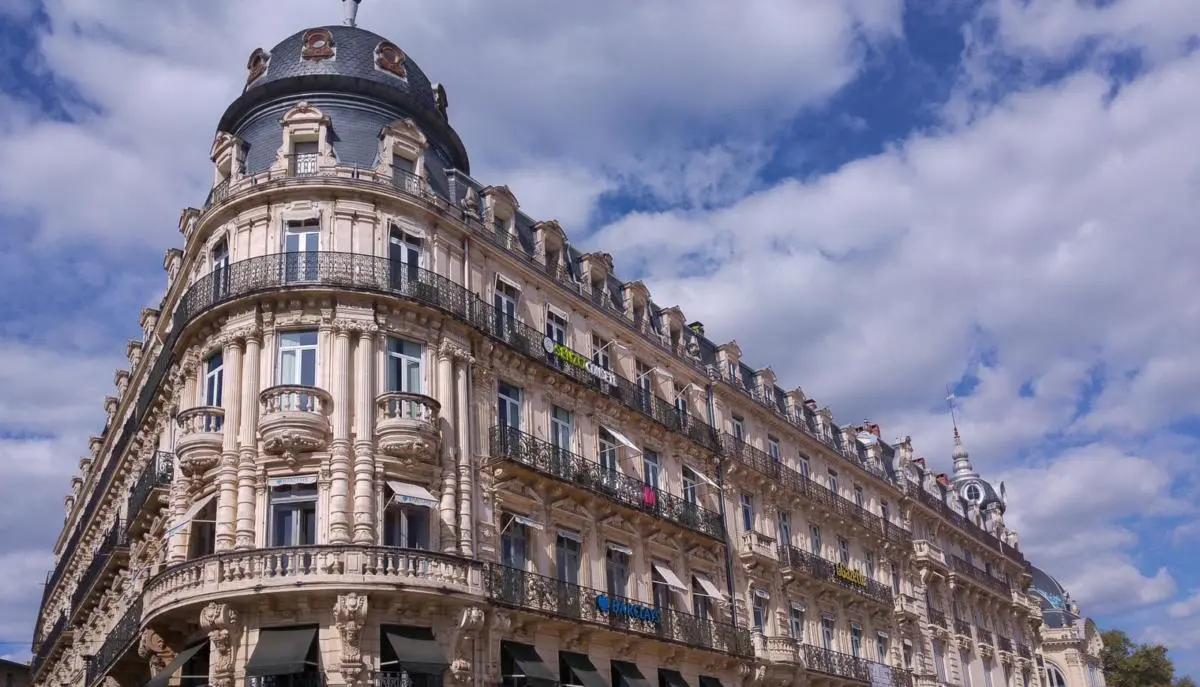 Montpellier has become one of the most sought-after locations in the South of France, drawing thousands of new inhabitants each year, on their quest for sun and high quality of life in a very convenient location.
With a population of approximately 275,000, Montpellier is small enough to not be overwhelming, especially by US standards, and still has everything a large urban center can offer. Regrouping 409 000 inhabitants in its Metropolitan area, Montpellier provides all of the amenities imaginable (shopping, culture, entertainment, healthcare, etc.) as well as a significant amount of green spaces and quick access to the countryside, the mountains and the sea. Well, that actually sums up all of France – beautiful, diverse landscapes and environments where everything is super accessible.
The city is known for being athletic and bicycle-friendly with close to 200 km of paths and the public transportation system makes it possible to survive without a car on a daily basis. Its perfect location also means that you are a little over three hours from pretty much anywhere in Europe and even North Africa. Catch a high-speed train to Paris, a plane to London or drive to Barcelona!
From Les Arceaux (named after the arched aqueduct that passes over the neighborhood), passing through the historical center of Ecusson, then headed down the modern, spacious, green, eco-friendly neighborhood of Port Marianne, the real estate offering is very diverse. The average purchase price within Montpellier is €2570/m2 and Le Figaro voted it the best real estate market in the country in 2018. There are several residential neighborhoods within the city limits, but if you're looking for more land and bigger gardens, you will want to check out the following towns in the metro area: Castelnau-le-lez, Clapiers, Lattes, Pérols, Jacou, Le Crès.
Sète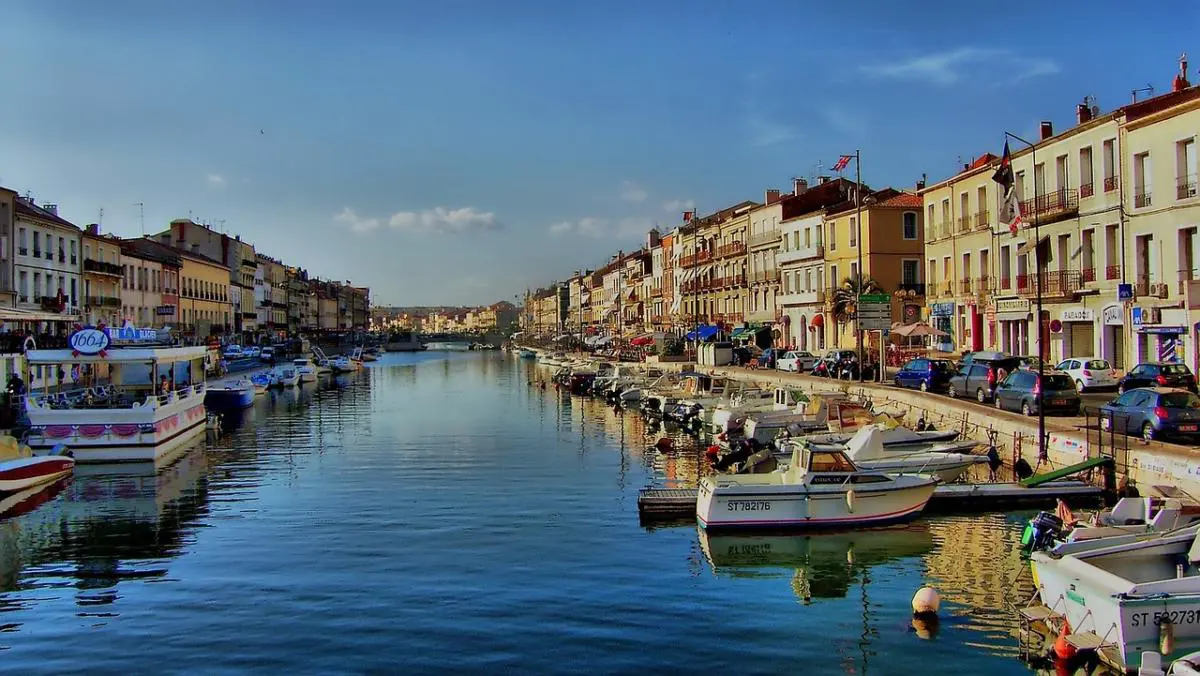 The Mont Saint Clair perches above the city of Sète and its 12 km of beaches that stretch along the coast. Sète is not only a famous port and seaside resort on the Mediterranean but also a town with its own strong cultural identity, traditions, cuisine and dialect. With its canals and location between the Etang de Thau lagoon and the Mediterranean Sea, Sète is known as the Venice of the Languedoc-Roussillon.
There are 44 000 Sètois (residents) and just 30-minutes by train to Montpellier. Sète draws people of all ages interested in a lively town, sea views and a rich cultural scene. The town hosts various art and music festivals as well as the popular canal jousting events that draw thousands of spectators each year.
Sète is home to numerous historical monuments. There's the fantastic Les Halles food market, where you can taste local specialties like oysters, tielles (seafood pot pies) and regional wines. And the Espace Brassens, a museum dedicated to Sète's most famous artist/musician Georges Brassens.
The property market in Sète offers mainly apartments, with an average purchase price of €2240 per square meter, below the average for the Hérault department. Houses with splendid views can be found atop Mont Saint Clair, but prices reflect this prized location.
St Chinian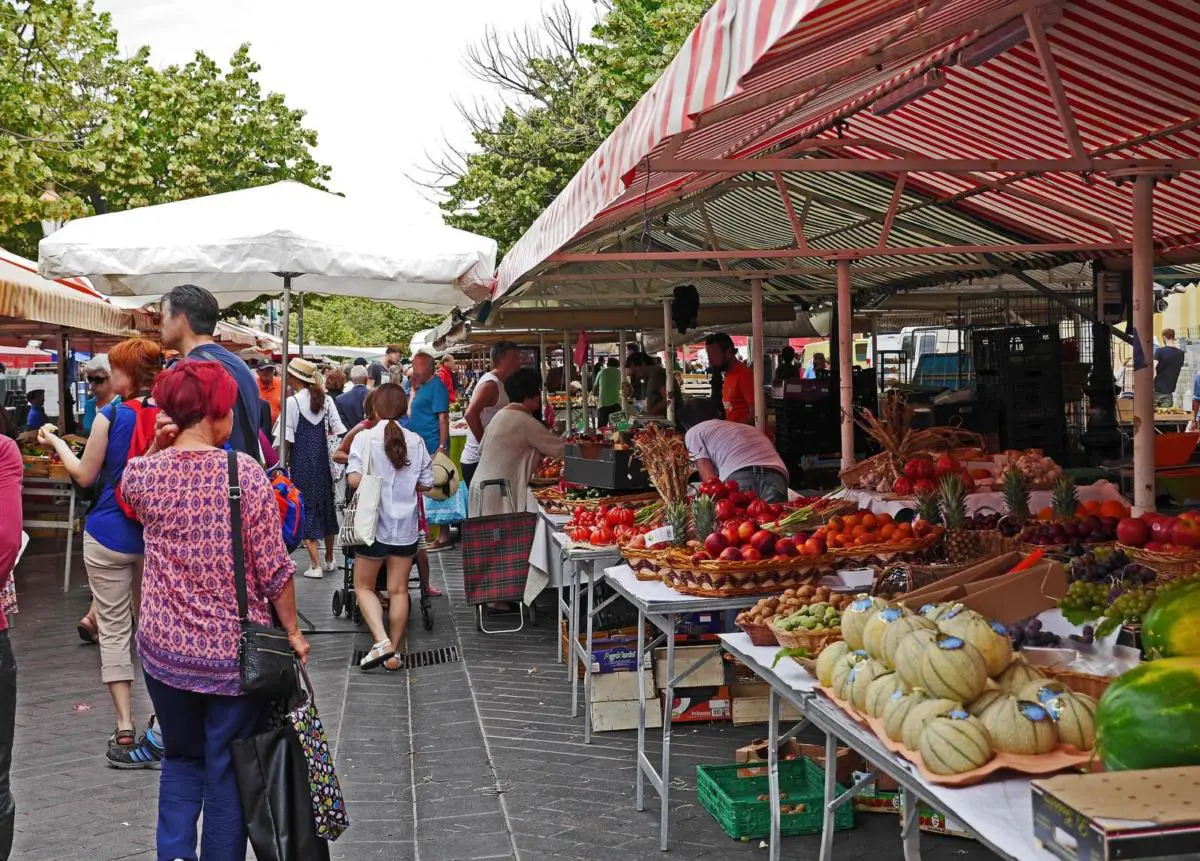 Saint Chinian is a small market town with a population of less than 2000 residents situated in the upper garrigue area of northwest Hérault, close to the valley of the River Orb. Saint Chinian is also one of the more established AOC wines of the Languedoc area. In 2017 CNBC published a list of the 9 best places in the world to retire to and voted St. Chinian in Languedoc-Roussillon as 3rd best. There's certainly a lot more to this town than meets the eye, including a growing expat community who appreciates the area's art, history, slower pace of life and affordability. The closest administrative center is Béziers, which has good public transport links to and from the village.
Real estate options will primarily be traditional houses or modern villas, and you can expect to pay from 55,000€ for a traditional 3 bedroom house. Popular villages in the surrounding area include Assignan, Capestang, Puisserguier and Cessenon-sur-Orb.
Uzès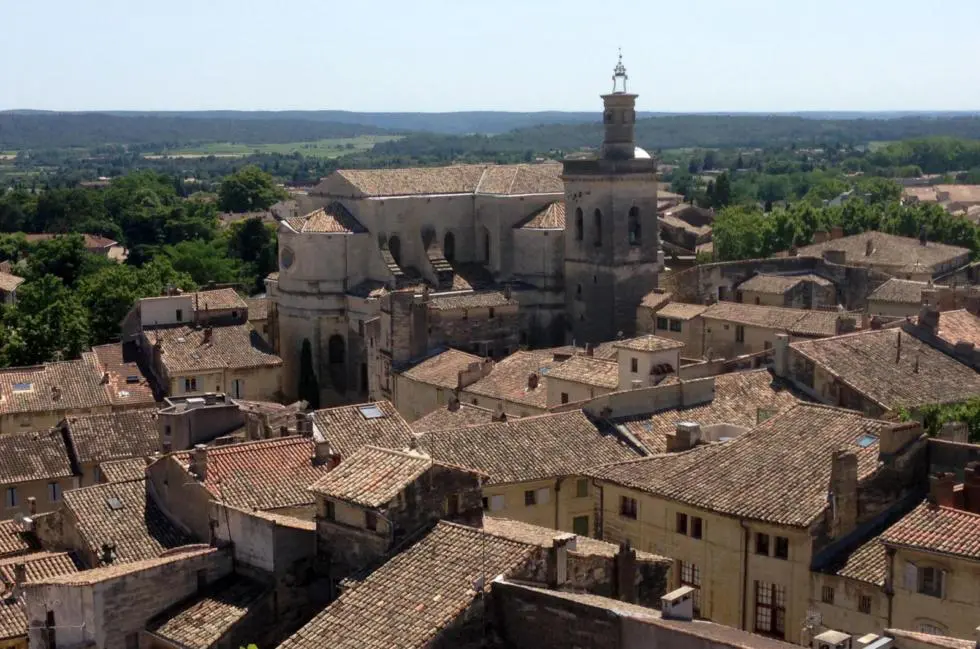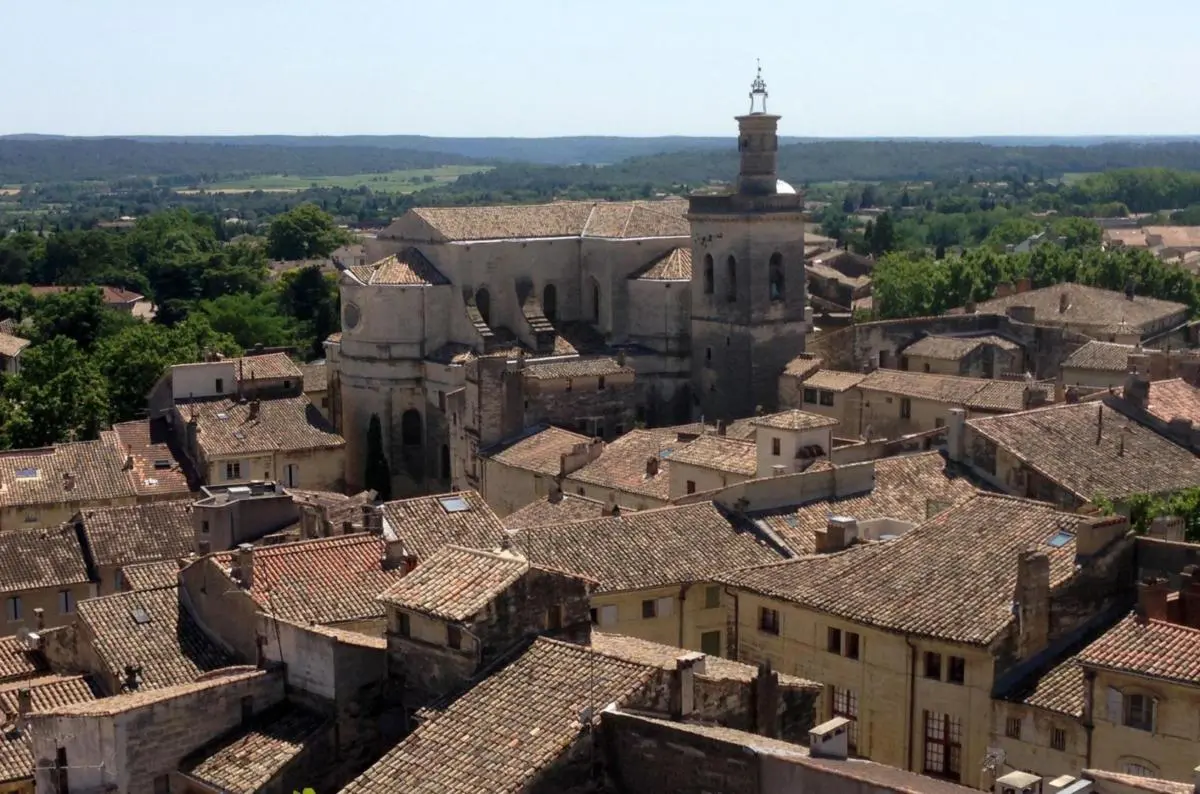 The most Provençal village in the Languedoc, Uzès is known for its history, architecture, weekly market and beautiful countryside. An extremely charming village with a population of around 8600, it is very popular with expats and tourists looking for that authentic, old stone, small town atmosphere. Amazing markets, terrace life and loads of cultural activities will keep you busy. Due to its size and distance from a city, you would still need to travel to Nîmes for most administrative issues. The environment around Uzès is also lovely and rural.
With an average purchase price of €2300 per m2, the Uzès area is definitely more expensive than the rest of the Gard department, however the offering is diverse with as many apartments as single family homes. Other towns and villages to explore around Uzès include Saint Maximin, Blauzac, Vers Pont du Gard and Remoulins.
Narbonne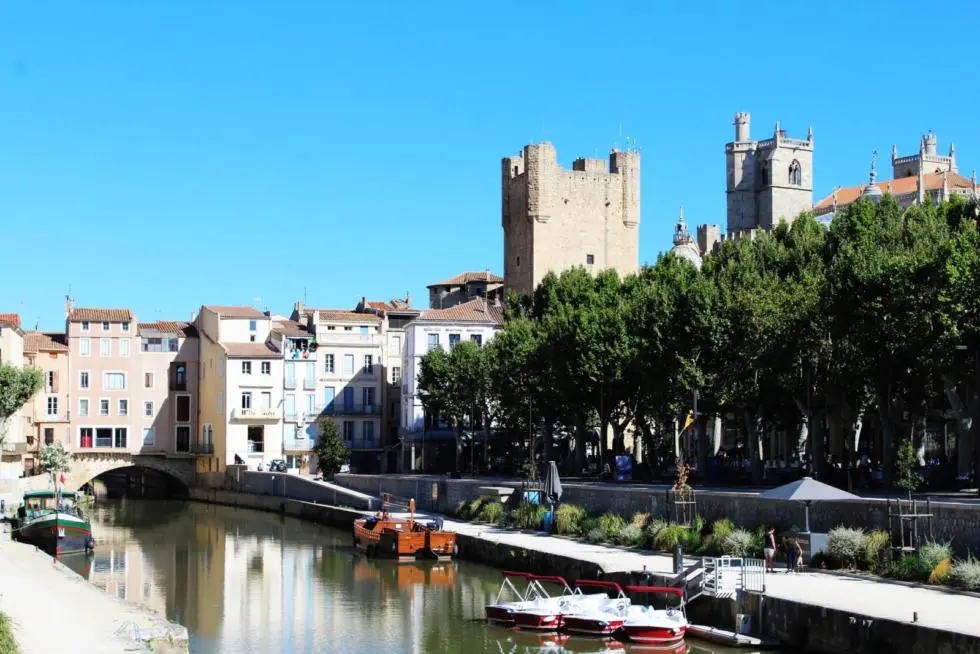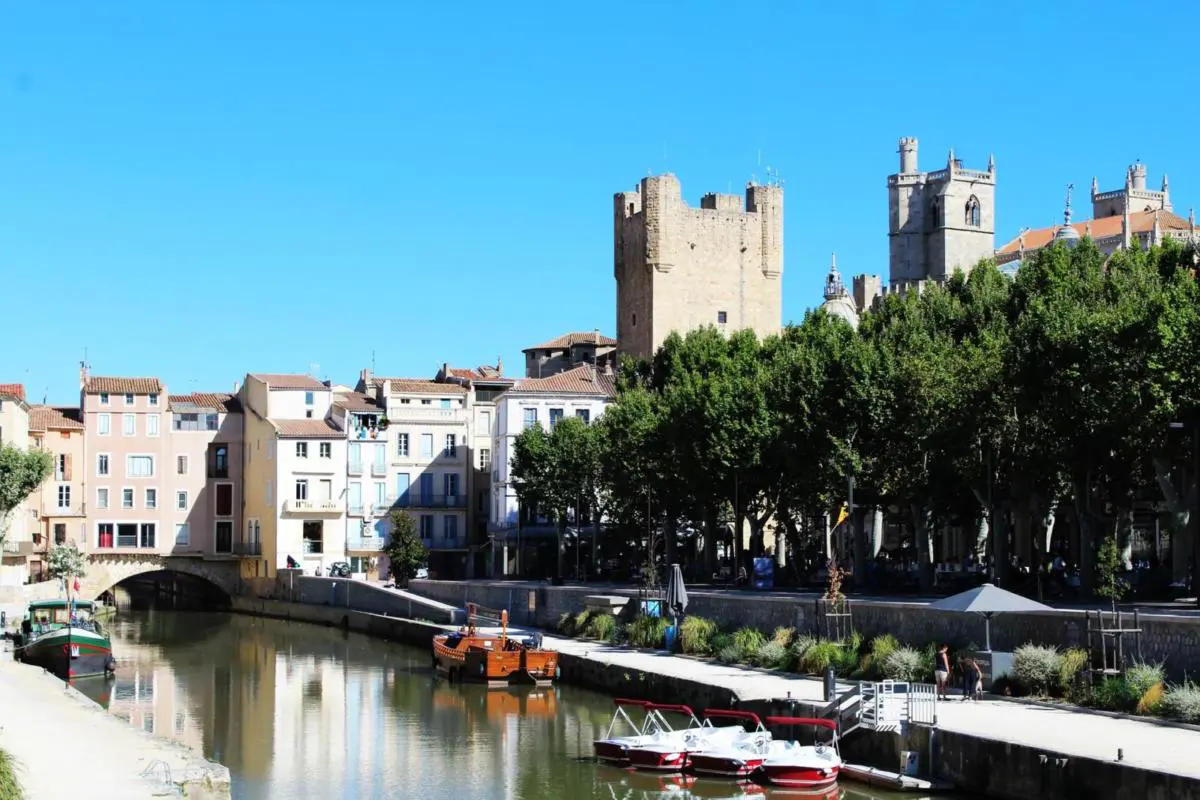 Narbonne is an impressive yet relatively small city, with the Canal de la Robine running through the centre. Once the mighty capital of the Roman region of Narbonensis, it now has a smallish population of around 60,000 people. It benefits from the area's tourism, wine industries, and local beaches. The A9 motorway passes just outside the city limits, linking to Béziers, Perpignan, Toulouse, Montpellier and Carcassonne airports.
Real estate options range from impressive period apartments to modern villas. You can expect to pay 150,000€ for a 2 bedroom apartment with shared swimming pool.
---
Are you considering a move to France? Our Regional Reconnaissance tours are one of the best ways to familiarize yourself with the area in a short space of time – contact us if you would like to know more!
Dennelle is the President of Renestance and a bilingual American who's lived in France since 2000. She loves so many things about France, its language, culture, geography, quality of life... that she started a business to help others realize their dreams of living in this incredible place.
All articles by: Dennelle Taylor Nizoux