July's theme is French culture, as in Littérature/literature, film, music, and art. I've done some digging and found some tips to share with you… I am sure you have more to add!
L'été en France, summertime in France, has so much to offer! There are so many magical places to visit and things to do. There are many festivals of all sorts that take place during the summer months, you can find all the information you need on the internet or at the local tourist office.
No matter if you are spending time en bord de mer/at the seaside, en montagne/in the mountains, or en ville/in a city, there will always be opportunities to explore French culture.
Most small towns and villages boast a church/une église, a museum/un musée, or a historical monument/un monument historique to visit.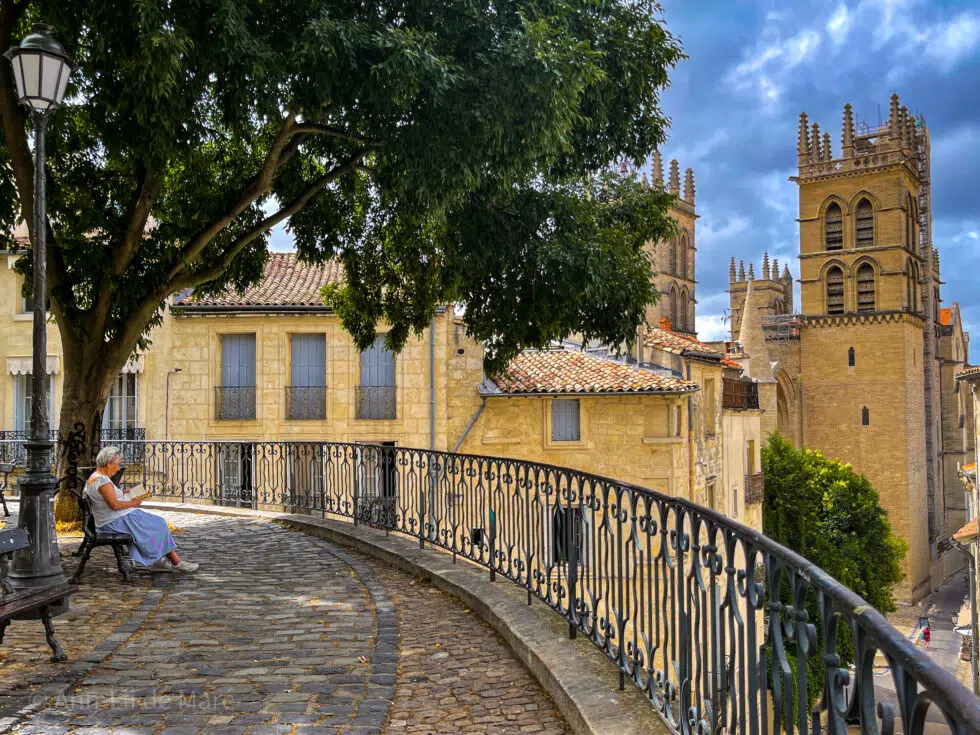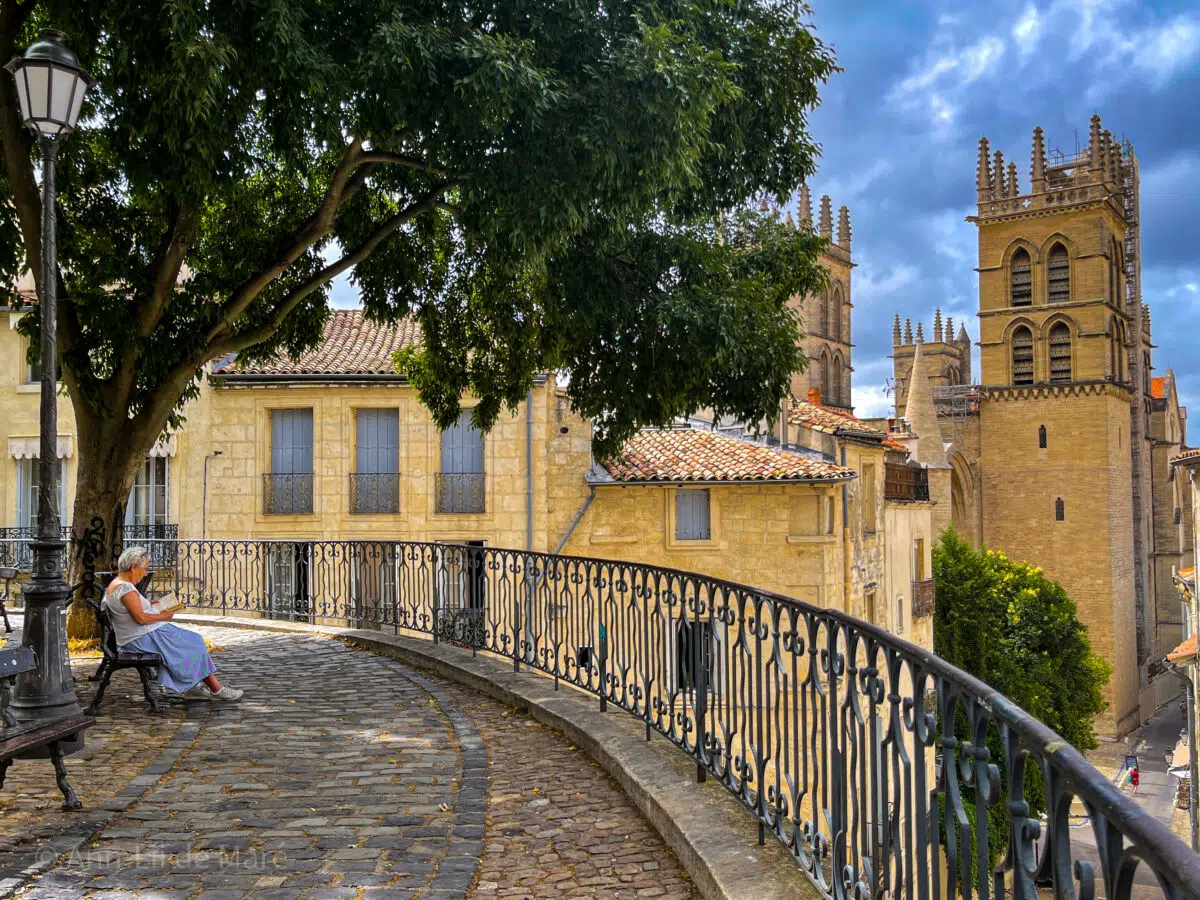 The South of France has been home to a wide range of artistes renommés/famous artists throughout history – from Picasso to Van Gogh and Cézanne to Renoir.
Towns such as Aix-en-Provence, Antibes, Mougins, Arles, Montpellier, Toulouse, Collioure and Ceret all boast an impressive art heritage.
If you're a fan of Salvador Dali you can cruise over the Spanish border to Cadaquès, Figueres, Portlligat and Pubol and see where he lived and worked.
When you choose to visit a big city, the cultural choices are endless: cinema, libraries/bibliothèques, museums, theatre, opera, musicals, concerts…
You can always bring un bouquin/a book to the couch, or to the beach, or wherever you prefer to disappear into the magical world of the written word. God knows there are several French authors to choose from.
Many great writers/écrivain.es, both French and other, have chosen to be inspired by and to write in the South of France. Alexandre Dumas, Victor Hugo, Ernest Hemmingway, F Scott Fitzgerald, Patrick Suskind and Peter Mayle who wrote "A Year in Provence", the book that inspired many of us to visit, and in many cases, move to the South of France.
A good way to discover new books and culture is to go to the local library, or mediathèque, and browse among books, watch films, play video games, read newspapers, look through historical archives and so on. Find your library and take a closer look at what they have to offer.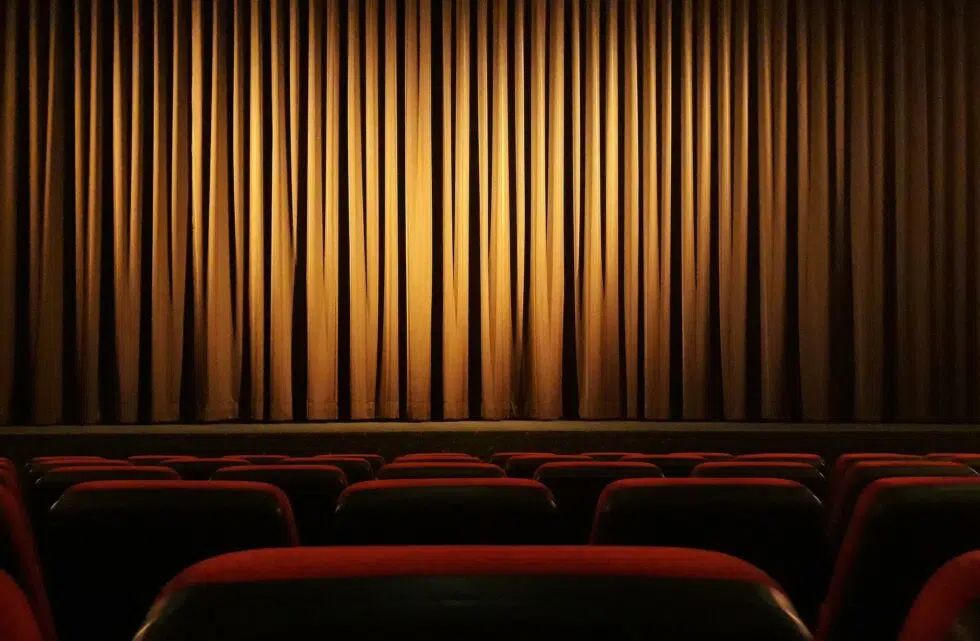 Did you know that the Lumière brothers from La Ciotat invented the Cinématographe motion picture system? The short films they produced between 1895 and 1905, placed them among the earliest filmmakers. The French claim that the brothers are actually the ones who invented film.
There are a whole bunch of French films to be enchanted by, so take the opportunity to watch one and learn some French! Why not start with the 1990 classic "La Gloire De Mon Père", which director Yves Robert adapted beautifully from Marcel Pagnol's autobiographical novel of the same name? Sit back and become enchanted with Provence and the south of France. I dare you not to fall completely in love with the film (and the second one, "Le Château de Ma Mère" and their soundtracks composed by Vladimir Cosma).
Last but not least, I must mention the rich French musical treasures. From opera to fanfare, Edith Piaf, Charles Aznavour, Johnny Holiday, Niagara, Booba, to the most popular song of June 2022, "Tu t'en iras" by La Zarra. There is so much to absorb! Learning French with the help of music is both fun and effective, so sing from the heart!
Below you'll find a few useful links to help you on your French culture journey!
I grew up in the southern part of Sweden, where the eye meets Denmark and the Hamlet castle Kronborg only 4 kilometers away. I have spent the major part of my adult years in our beautiful capital Stockholm. In 2004 we packed up the family, i.e. my husband, our two, now adult children, a guinea pig and me and moved to Basel, Switzerland. We stayed for 3 years and then returned to Stockholm again. In 2018 we decided that it was time for a new adventure, this time we moved here, in Montpellier, and settled in the city center. We absolutely love it, even though it can be a challenge sometimes. Since the children still live in Sweden, we visit every now and then and they come here to enjoy the French life in the sun. I have experience from both the retail and the production industry, where I have focused on customer service and logistics for the last 10 years. I speak Swedish, English, some French, German and Danish. It is well known that the French way of doing things are not always the way one would expect, but it is their way. I hope that I will have the opportunity to assist you settling here in France.
All articles by: Ann-Lii De Maré