Finding an apartment to rent long term or for vacations in France can be challenging and you might be wondering, what rules apply to you and your pet?
Rental as your main residency: rules regarding pets
According to French law, as a tenant (locataire), you are allowed to own a pet. Therefore, if an agent or landlord informs you that dogs or cats or pets in general are prohibited in the apartment, it is not legally correct, even if it is stated in the contract. However, property owners do have the right to prohibit certain breeds of dogs such as category 1 and 2 dogs (Staffordshire Terriers, American Staffordshire Terriers, Rottweilers, and Tosas). This will be mentioned in the rental agreement.
In practice however, if you disclose you have a pet to an agent or landlord before or during the viewing, they can easily reject your application, claiming a number of other reasons, so do be aware of this when liaising with agencies and property owners.
If your dog cannot stay alone for an extended period without causing damage to furniture or excessive barking, pet camps or day care options can be an interesting option (see below)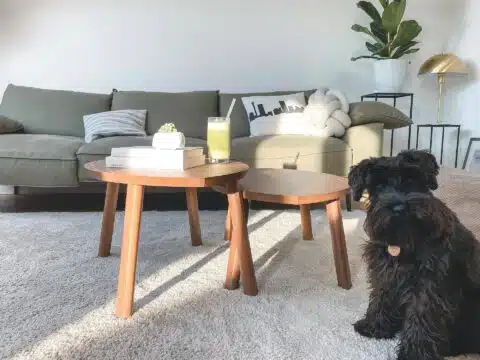 Seasonal rentals and pets…
As seen above, it is allowed by law to have pets in rental accommodation in general; however, there is an exception for seasonal rentals. Since 2012, owners of furnished seasonal rentals have the right to refuse renting to individuals who plan to bring pets. Nevertheless, even if the rental property is pet-friendly, some owners are allowed to require a higher security deposit to account for potential damages caused by pets. Additionally, there may be a limit on the number of pets allowed.
Where to find a pet friendly seasonal rental?
Finding a pet-friendly rental for your vacation can be difficult, so we have picked out some resources that gather information about friendly rentals but also activities and places in France where you can go with your dog!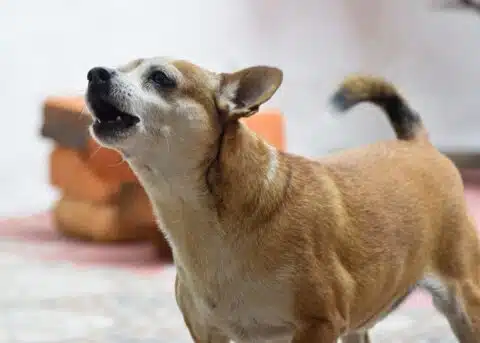 Who is responsible for damages or nuisance?
It's good to know that even if the law guarantees you can own a pet in your rental (except for furnished seasonal rentals as seen above), you are responsible for the property and you must respect the peace and quiet of your building and neighborhood. For example, if your pet destroys something in the property or if your dog continuously barks for a long period of time, you may end up having issues with neighbors or the property owner, and this may result in your being asked to leave.
Overall, for both renting cases, you are responsible for your pet and whatever damage it may cause to the property or nuisance in the neighborhood:
In the case of damages done to the property such as eating plants, scratching walls etc, your assurance responsabilité civile (public liability insurance) can be involved and may cover any costs incurred.
If your dog is repeatedly barking, this will be considered tapage diurne (daytime noise) or tapage nocturne (nighttime noise) and you could be exposed to a 450€ fine if there is a complaint.
The landlord may refer the matter to the mayor of the municipality in which the tenant resides if it turns out that the animal is dangerous or harmful to the neighborhood. The mayor can then require the tenant to take steps to put an end to the nuisance. If the tenant fails to do so, and the danger continues, the animal may be taken away by the relevant authorities.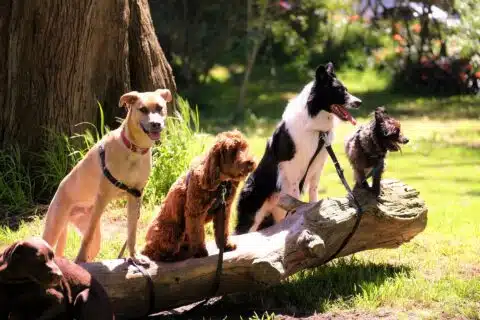 Leaving your pet at home? Consider having someone come and look after them!
In France, you have many options available if you have to leave your pets home-alone for any extended period of time. House and pet sitters offer personalized services to suit you and your pets needs so you never have to worry about leaving them. If you need any assistance to find one, don't hesitate to contact our partner Tout Pour Le Toutou, who can take care of everything for you and your furry friend. More information about them and their services here.
You might also be interested in…