French café culture and of course 'la gastronomie' is part of the national identity here. In fact, in 2010, the 'gastronomic meal of the French' was inscribed by UNESCO on its Representative List of the Intangible Cultural Heritage of Humanity.
We all enjoy a good French meal but what is it about French food and dining etiquette that English speakers may not always know? Let's take a look at some of the things that may come as a surprise when going out to eat 'the French way'…
Allons-y – à table !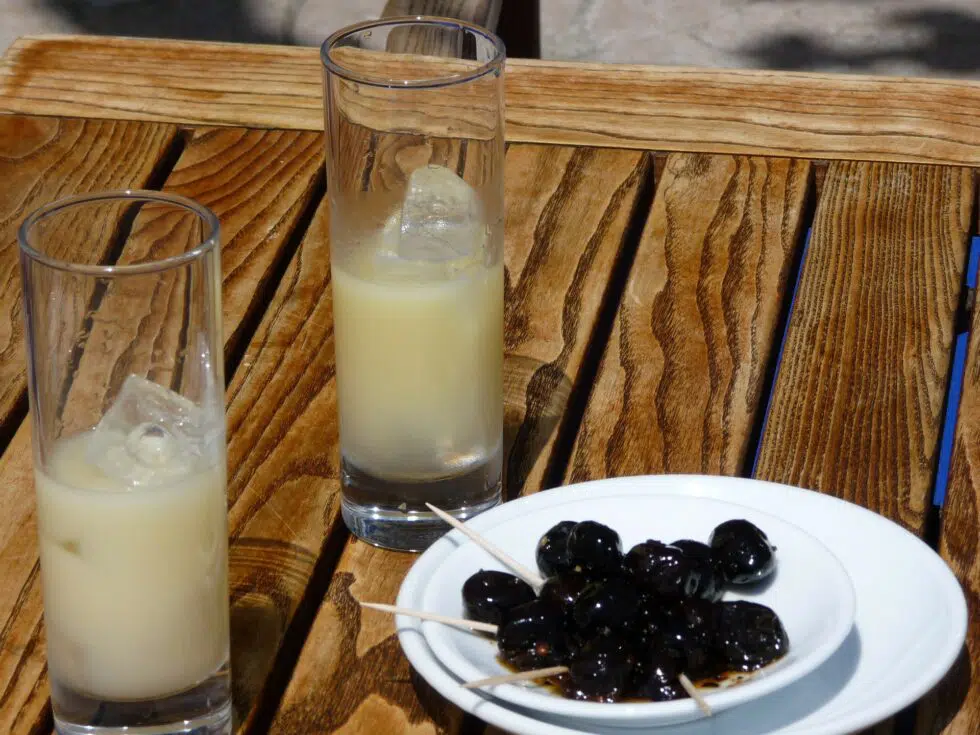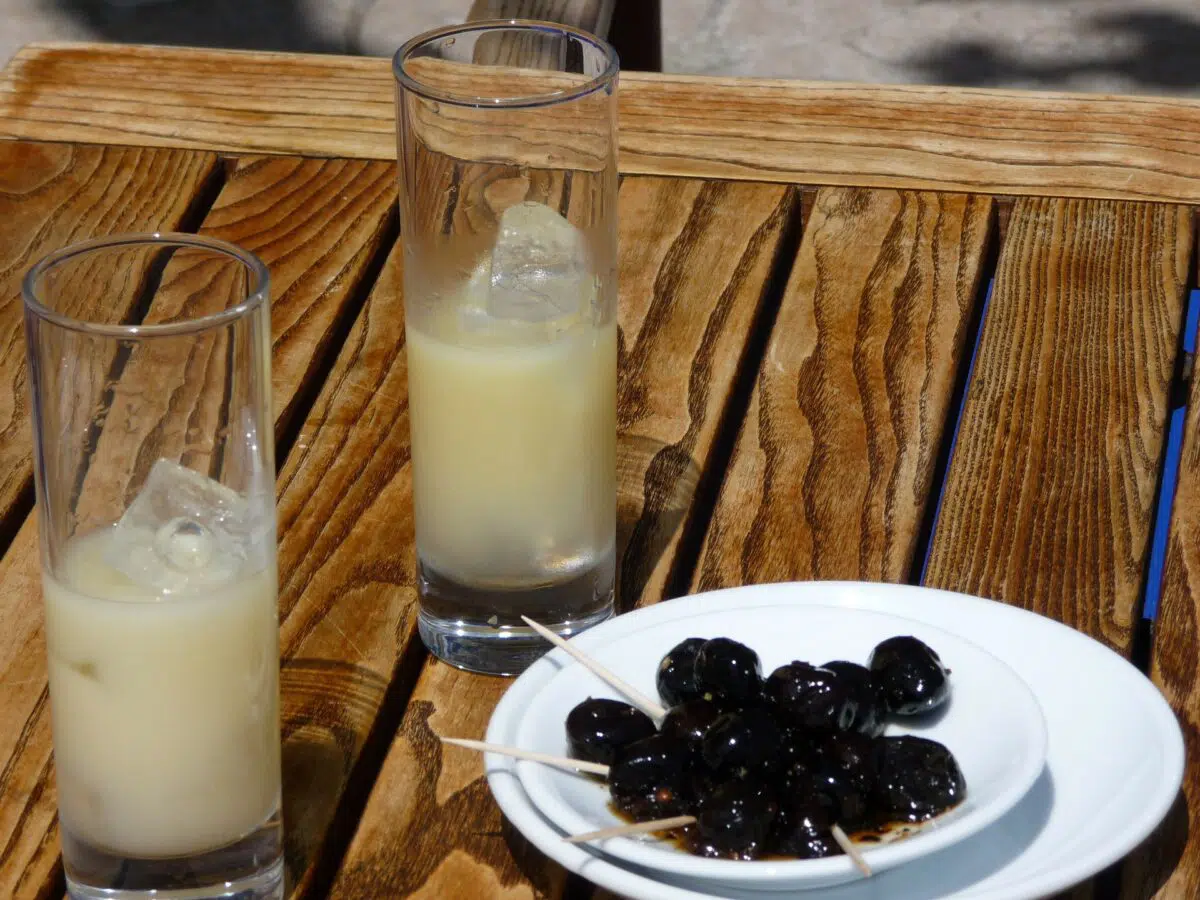 Aperitif & Timing
Don't sit down! On arrival at your restaurant say bonjour and wait for someone to greet you, or ask where you can sit – never help yourself to a table. If the staff have other reservations in mind there's a chance you may ruin their plans, and that is not a good start to your meal!
Your order may not be taken immediately – so expect a short wait. Depending on how busy or attentive the staff are, you will be offered un apéritif – a drink accompanied by something salty like nuts or olives. Depending on the area of France the typical drink will vary, but l'apéritif is a chance to build up an appetite whilst sharing some general banter and conversation. Whilst not obligatory, l'apero has a strong foothold in French dining culture and can last from 20 minutes to several hours …!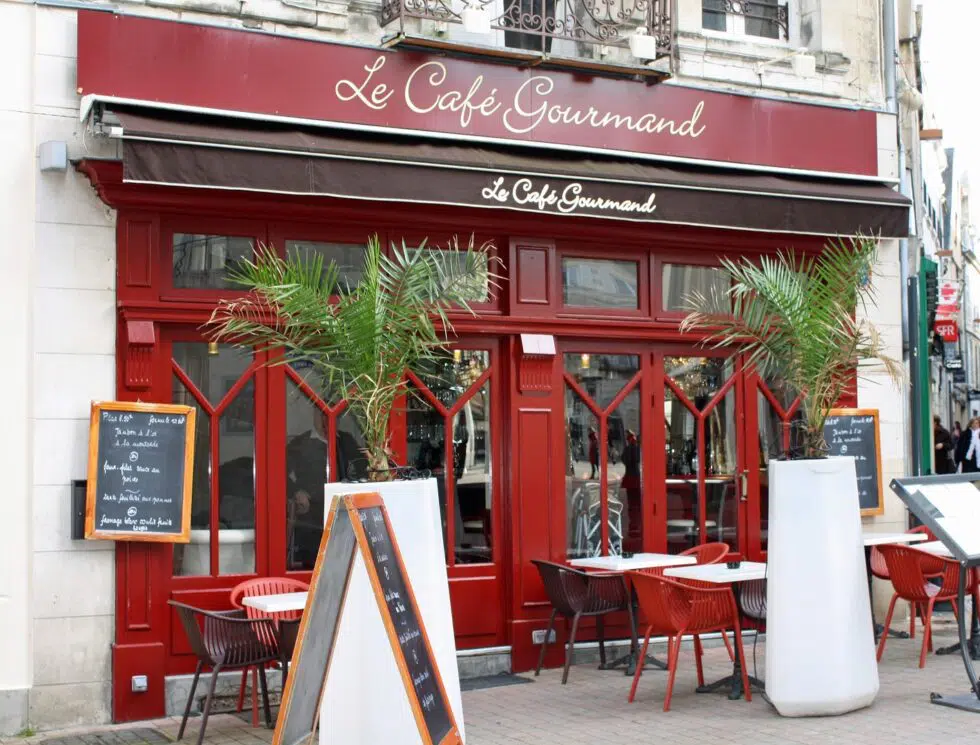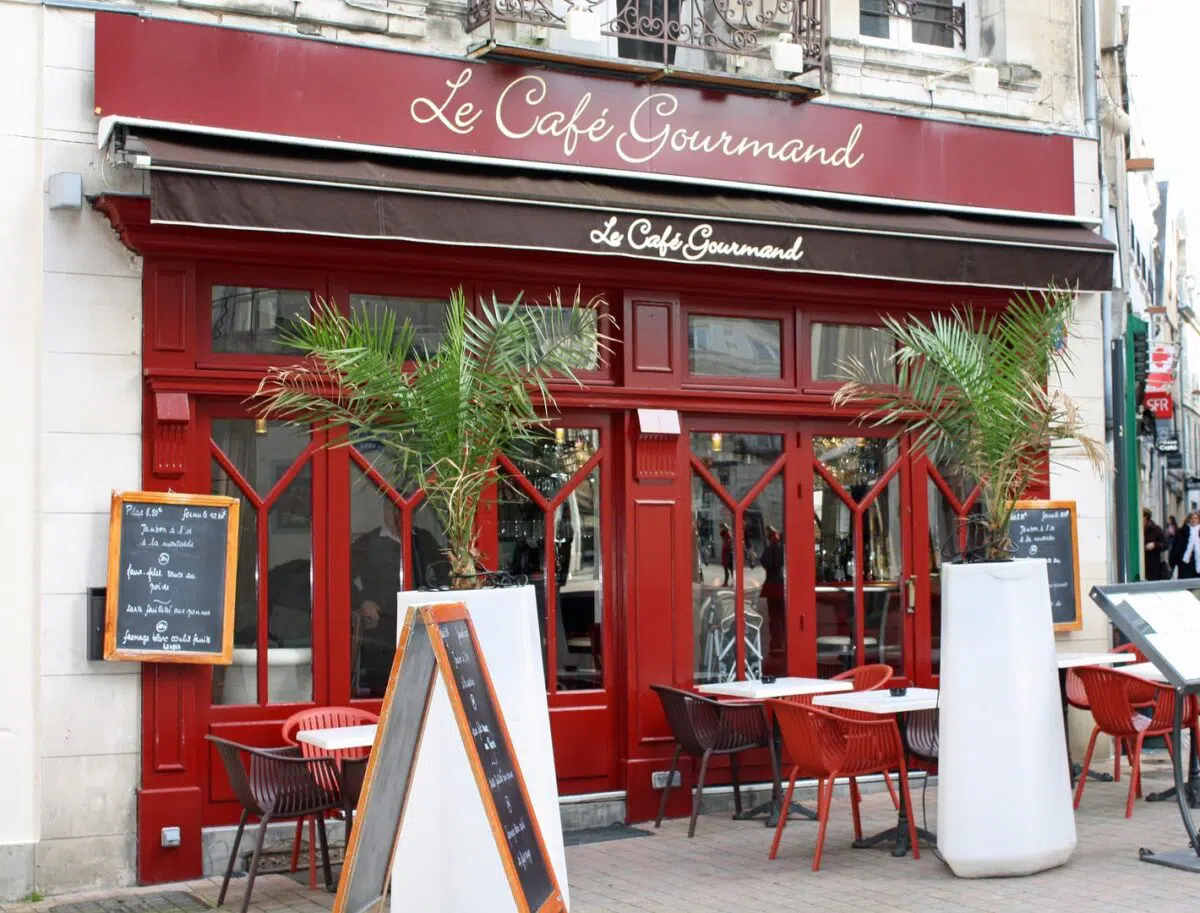 Menu du Jour
Most small restaurants offer a lunchtime 'fixed price' menu. This may or may not give you a choice of dishes. It is usually designed to provide a complete meal (2 or 3 courses) which will include a local glass of wine and/or coffee. The turnaround time for a fixed menu is shorter, making it a popular 'workers' choice during a lunch break.
Other menus may be available, but they will be 'à la carte', and typically larger portions that will need longer to prepare.
Some sliced baguette and a jug/bottle of fresh tap water will automatically be brought to your table. It will be up to you to request branded or sparkling water. Anything else will need to be requested, and may cost extra.
Whilst some restaurants will cater for vegetarians and special diets, it is certainly not yet the norm and choices are still very restricted so set your expectations accordingly 😉 Smaller kitchens will appreciate (if not expect) any special requests to be mentioned in advance of your visit.
The Cutlery Code
Your table is likely to be set with a disposable paper mat, knife, fork, a teaspoon for dessert and glasses for water and wine. There will not be a plate for the bread, you have a paper mat for that – bread is placed on the table!
Depending on what you have ordered, an additional knife may be provided for steak or fish.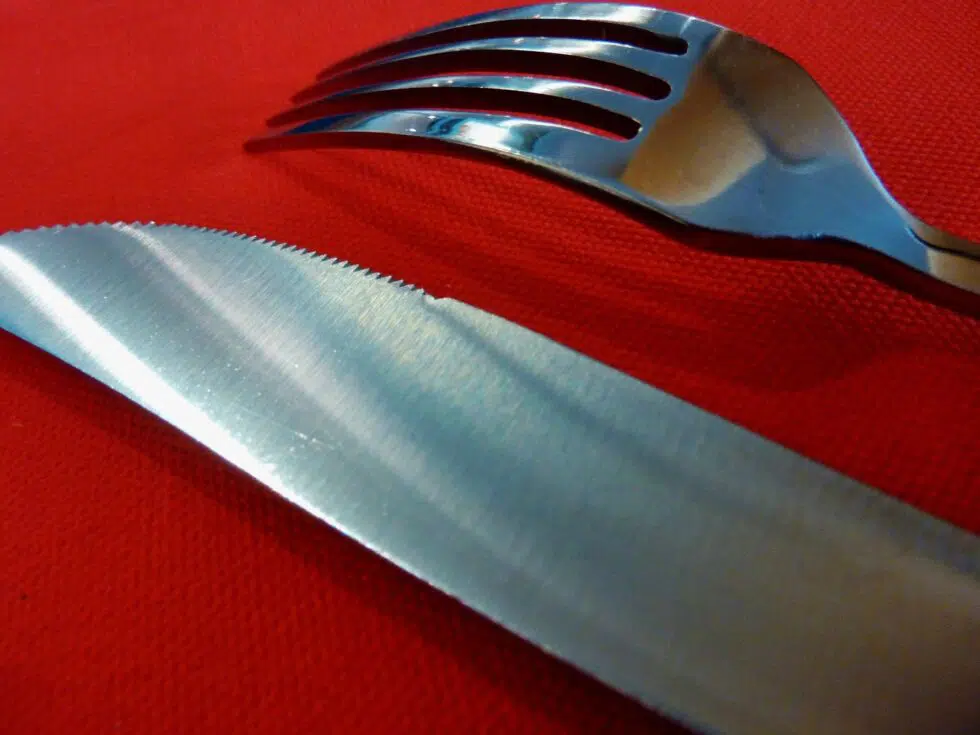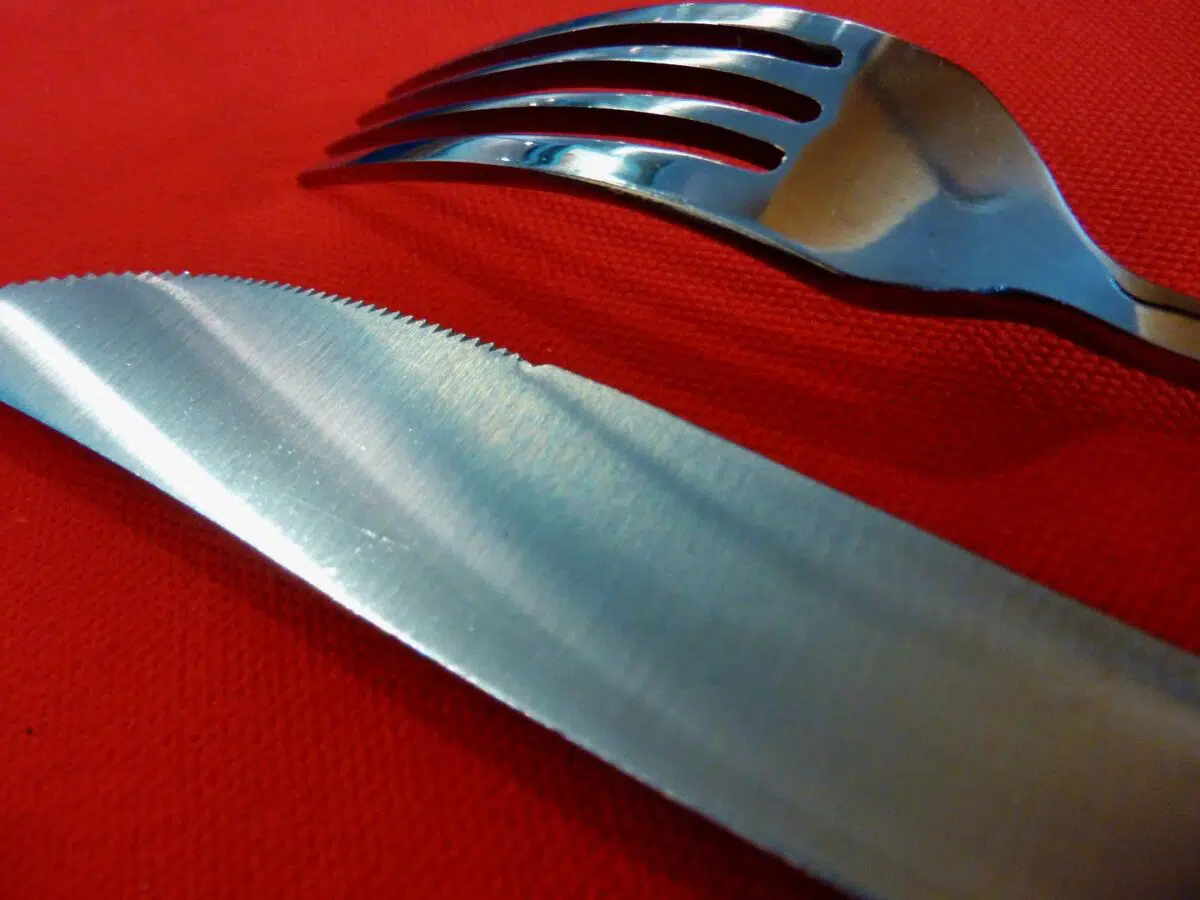 The waiting staff will be keeping an eye out and as long as your knife and fork are spread apart on the plate, they consider you're still eating. To indicate you have finished your starter, either place your cutlery together on the plate or set them back on the mat, and then your starter plate can be removed. It's perfectly normal to keep your cutlery for both the starter and main courses.
Typically your bread basket and water bottle will be replenished by eagle-eyed staff. Just a quick eye contact is enough to get their attention; leave the finger clicking and shouts of "Garçon!" to the movies!
Once you have completed your main course, you will leave your cutlery on the plate.
To indicate you are satisfied with your meal, place your knife (blade inward) and fork (prongs facing upwards) at a slight angle on the plate. Importantly your knife should not be pointing at someone else at your table.
If you are not happy with the food then the waiters would expect you to let them know, before continuing. If you decide to struggle on in silence, to indicate a less than satisfactory dish you would place your knife and fork on opposite sides of the plate, with fork prongs downwards, and sit back in your chair.
With the cutlery in any other position, you are still eating.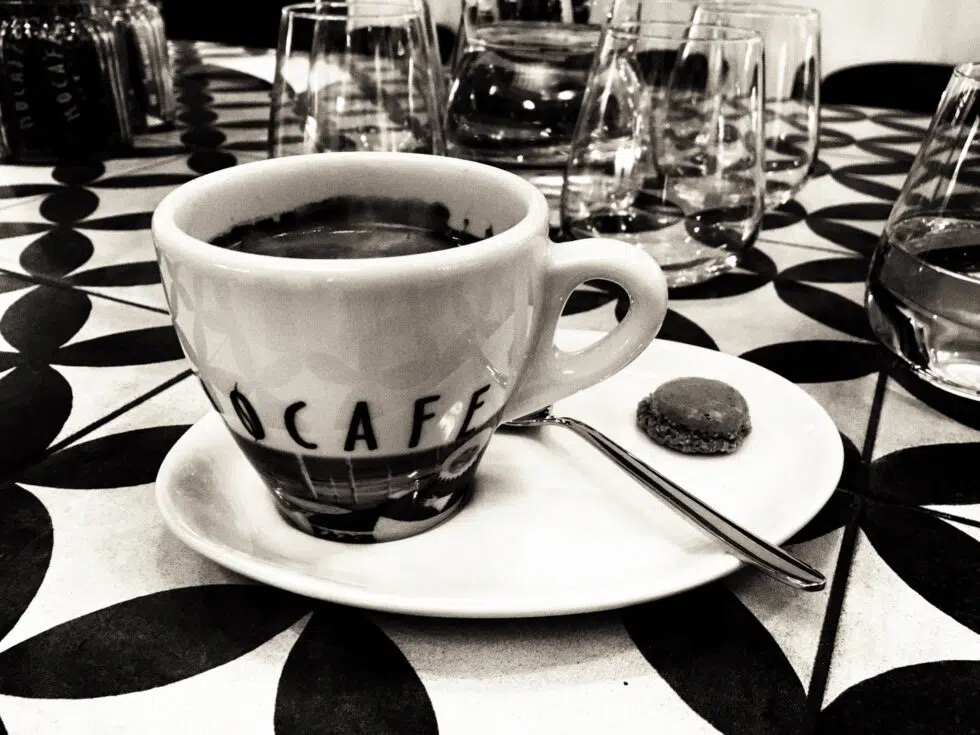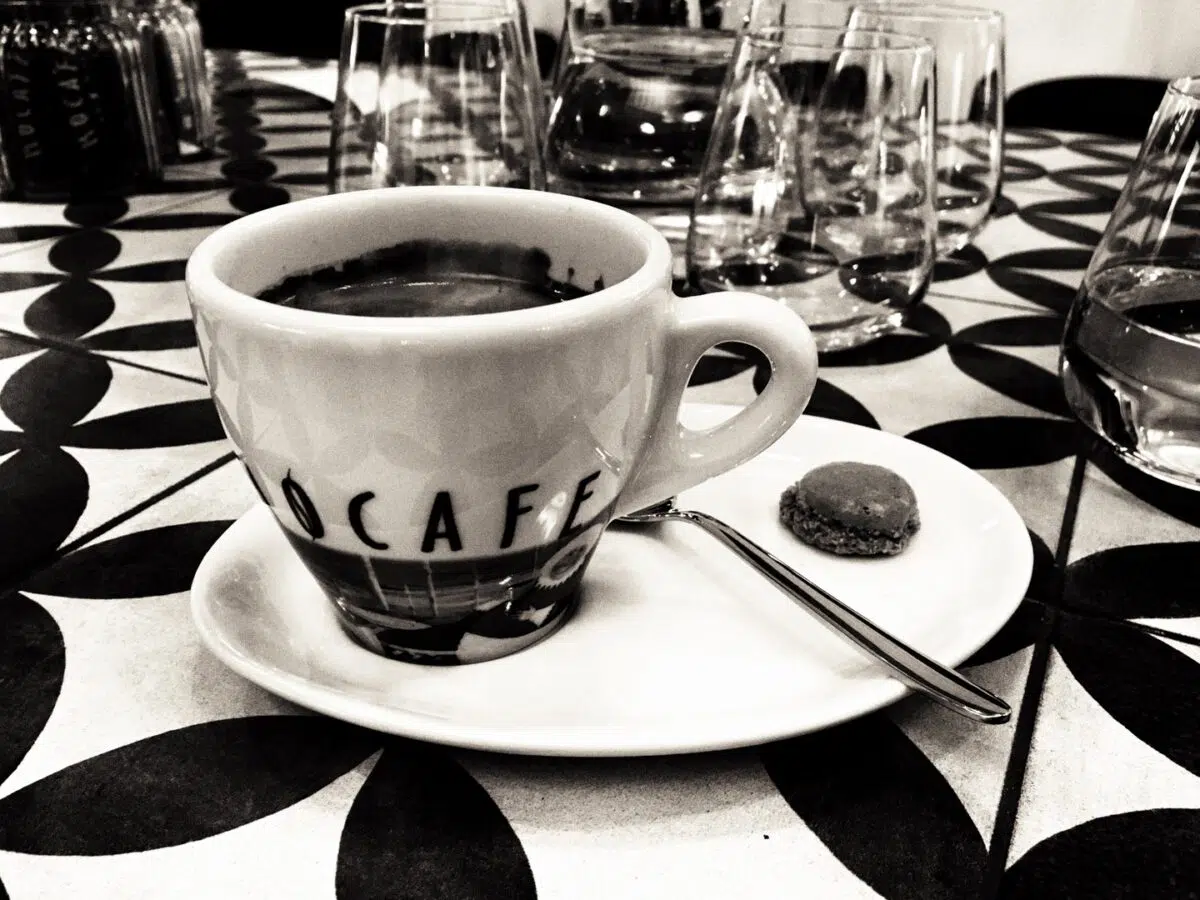 Cheese, Wine & Coffee
These are all 'extras' to the meal itself, although typically a French restaurant lunch will include all three!
Local wine may or may not be available in different sizes of carafe (jug) – some restaurants will only sell bottles or half bottles. If they sell glasses of wine, there is only one standard size.
The cheese plate is likely to be a small selection of 3 or 4 varieties, typically one goat, one blue, one hard and one soft. You would eat these in order of flavour, leaving the strongest one until last. A glass of wine is commonly drunk whilst eating cheese, and it's rarely sweet. You will have a knife, and some bread – no butter (except with roquefort), crackers, pickles or other cutlery required!
A post lunch coffee – un café – is usually black espresso. Some people ask for une noisette (with a splash of cold milk), un allongé (black but with extra water), or un déca (decaf) if it's available. As you'll know from our Café Culture article – the French only drink large creamy coffee for breakfast!
Paying the Bill
Unbelievable as it may seem, not all small restaurants take credit cards, so it's wise to check before you sit down, or have enough cash with you just in case! L'addition (the bill) is not usually brought to your table automatically, so try to get the waiter's attention to avoid a wait. Restaurant staff prefer that you don't approach the counter to ask for a bill and pay, but if you've been waiting for a while or in a hurry, it's a last resort.
A service charge is also included in your bill. That does not mean you don't need to leave a tip, but if you wish to, you can leave something on the table or a box or jar on the counter as you leave, marked Pourboires (Tips – which quite literally translated means 'for drinks').
Regardless of how you have enjoyed your meal, say merci au revoir (thanks and goodbye) before you leave the restaurant.
Bon appetit !
Dennelle is the President of Renestance and a bilingual American who's lived in France since 2000. She loves so many things about France, its language, culture, geography, quality of life... that she started a business to help others realize their dreams of living in this incredible place.
All articles by: Dennelle Taylor Nizoux