You would think that ordering a cup of coffee in France is pretty straightforward. But it can be much more confusing than requesting une baguette or un croissant.
Traditionally, un café will be a tiny cup of strong black espresso. If that surprises you, here's a quick guide to coffee variations and café etiquette to help you through the day …
Breakfast
Le petit déjeuner is the only meal where coffee is consumed with a) milk and b) food.
We might describe a large milky coffee as a latte or cappuccino, but to the French that's called a café crème (and just over the border in French speaking Switzerland, a renversé). For breakfast, you can get a café au lait with even more milk, which is often served in a large cup or a bowl so that croissants, bread or other pastries can be dipped into it. Anglophones may not like crumbs and melted butter floating around on their coffee in the morning, but the French seem to love it!
Mealtimes
If you are asked whether you'd like a coffee at the end of a meal, it will be a simple espresso served after you have finished eating. If you want it with your dessert, you'll need to specify that. Ask for a milky one late in the day and you're likely to get some strange looks! Should you prefer a longer coffee, you could request a café allongé. This is usually an espresso in a larger cup, with double the water run through the grounds. If you like a stronger coffee, ask for un café serré. Both of these are served black but if you like a dash of milk in your coffee request une noisette – it does not mean hazelnut, in this context.
Un café américain, or Americano, although similar to the allongé would usually be an espresso with hot water. This comes from the American troops stationed in Europe during WW2. The coffee in Italy and France was so much stronger than in the US, they needed to dilute it to be able to drink it.
For a typical small black coffee, order un petit café, un café simple, un café noir, un petit noir, un café expresso, or un expresso. If you want a double, ask for a double expresso, or put the word grand in front (grand allongé, grand crème). If you ask for a cappuccino, they may look at you blankly because that's an Italian coffee not a French one! But nowadays, thanks to Starbucks, lattes and cappuccinos are more universally recognized. If you really like milk in your French coffee, beware, as it can triple the price. Where an espresso will cost €1.50, a grand crème can cost you north of €3.50, particularly in the cities.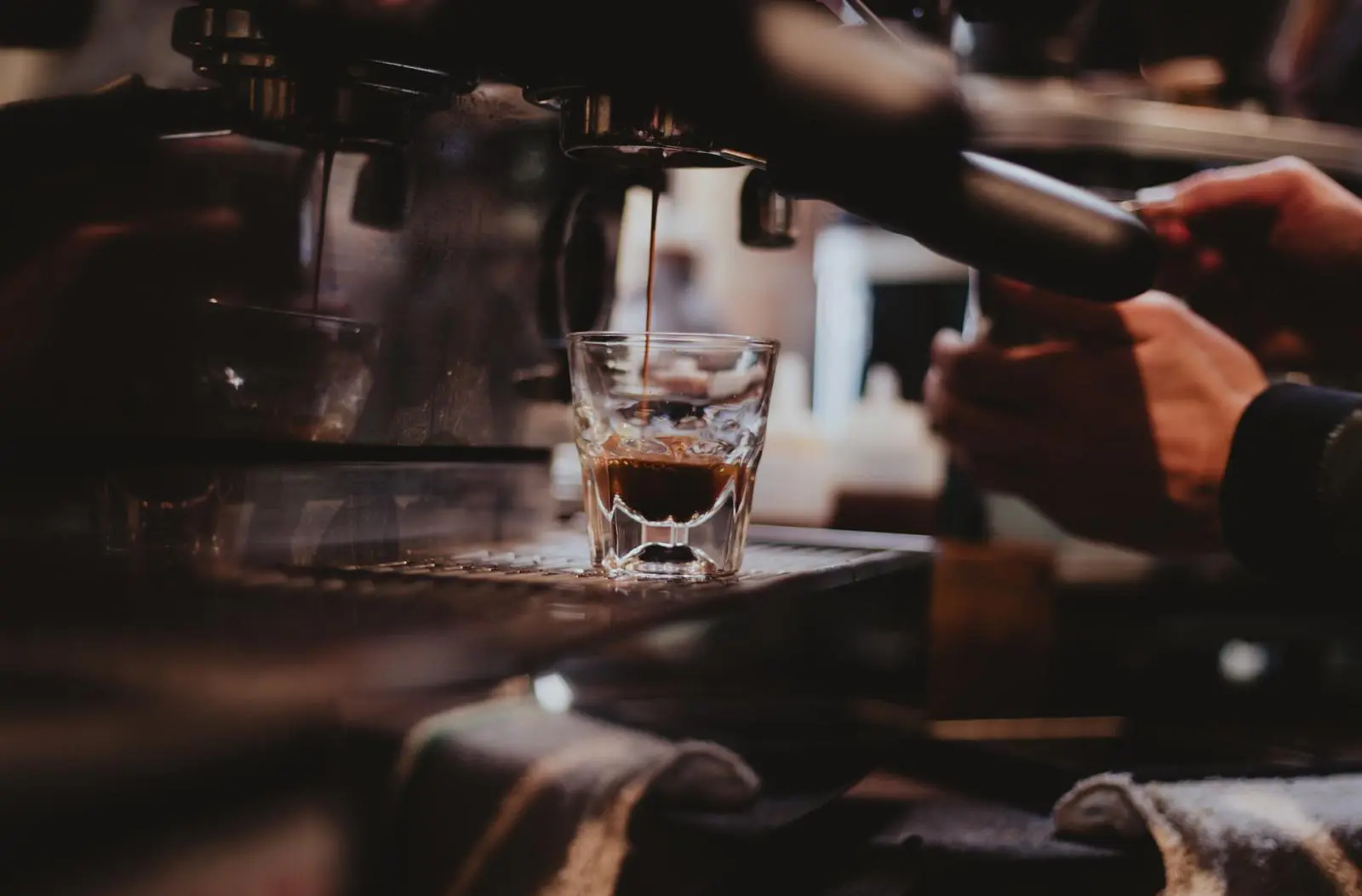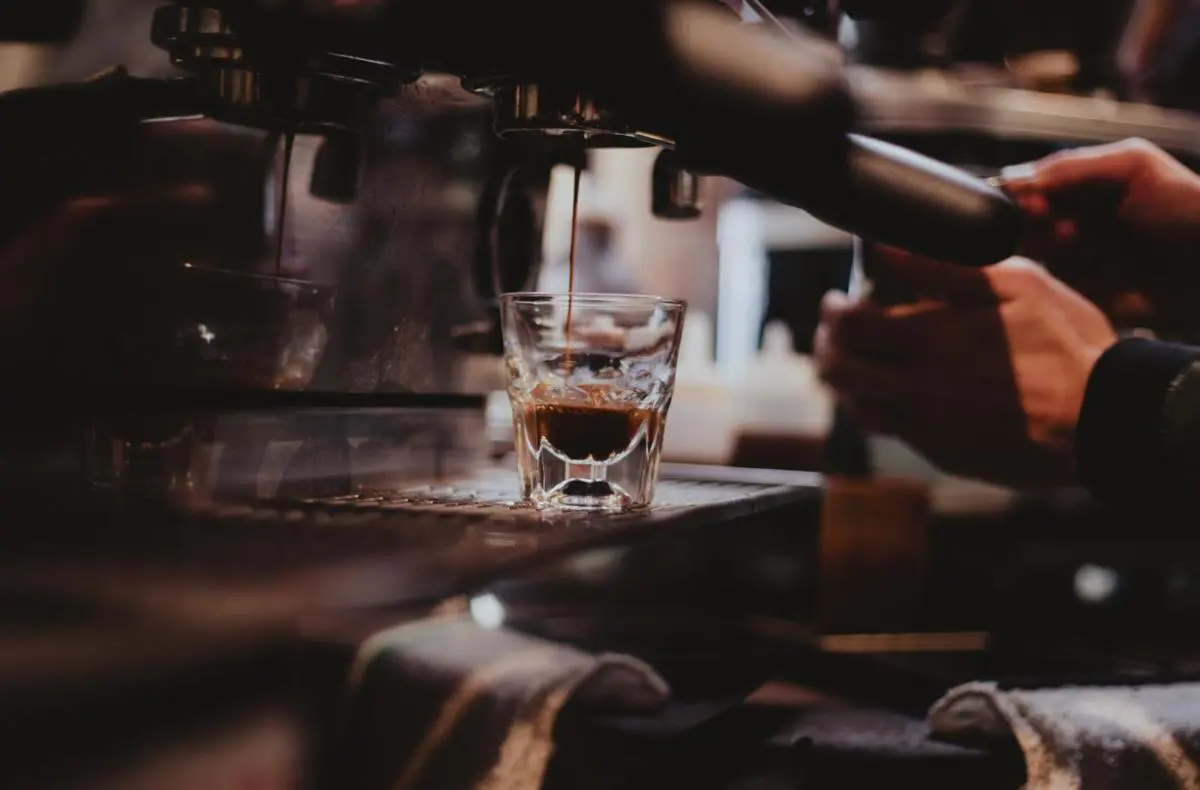 Coffee to go
In most cafés, coffee is never served to takeaway. It is served to be sipped sitting down or standing at the bar – a great way to get to know your neighbors! Some cafés even have different prices: bar, indoor table, and outdoor table, or rates for locals and tourists.
Faire un Canard !
You don't need to ask for sugar. Sachets or cubes are usually served with your coffee or will be available on the table. You may often see people take a sugar cube and dip it in a cup of coffee, wait a moment for it to soak up the coffee and then eat it – this is to faire un canard !
Caffeine free
If you prefer decaffeinated coffee, add the word déca to your order: un café déca, un déca crème, etc.
Cold coffee
If you find a café serving iced coffee, it will be called café glacé. A café frappé is a shot of espresso served on crushed ice.
Un café liégeois is not a drink, but a coffee ice cream dessert.
Service with a smile
Possibly the most important piece of advice we can give is always add s'il vous plait to your order! Service is almost always included in the price of a coffee but it's also good etiquette to leave small change when you leave the bar.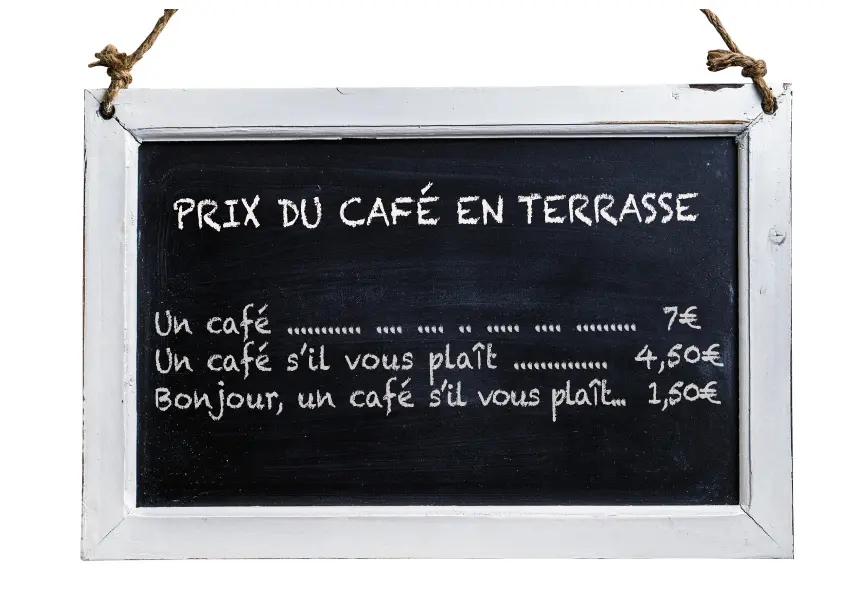 Dennelle is the President of Renestance and a bilingual American who's lived in France since 2000. She loves so many things about France, its language, culture, geography, quality of life... that she started a business to help others realize their dreams of living in this incredible place.
All articles by: Dennelle Taylor Nizoux