If you're lucky enough to be traveling around the South of France, you might spot fields of lavender and sunflowers. Around the vineyards, you could come across low, dry stone walls and huts dotted across the landscape.
These stone structures have been in existence for centuries, made by hand from the stones cleared from the vineyards. Without mortar or cement, the art of building and balancing these structures, stone by stone, is part of France's rich agricultural and viticultural heritage.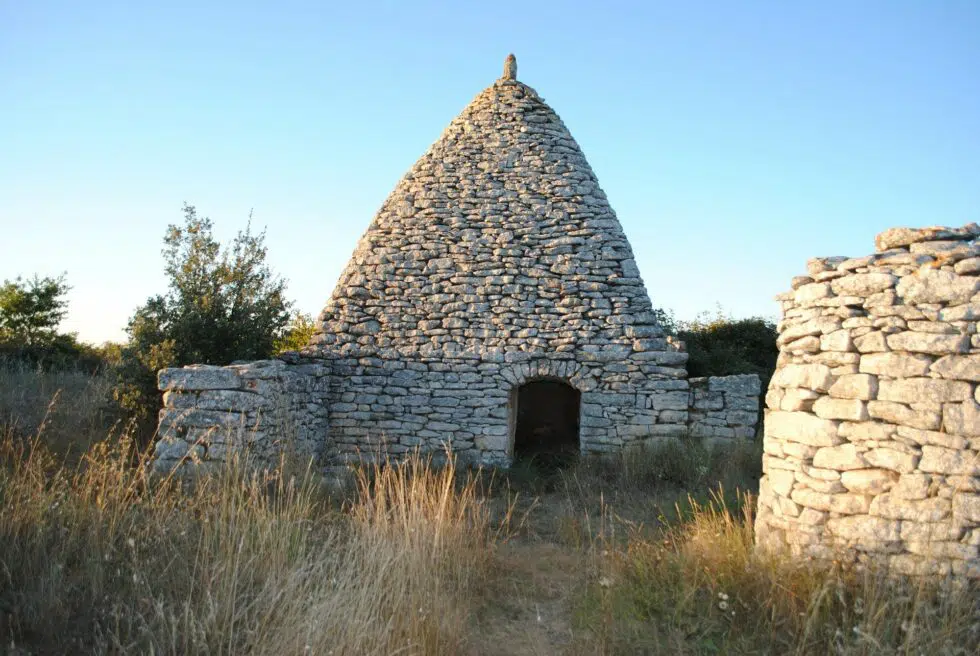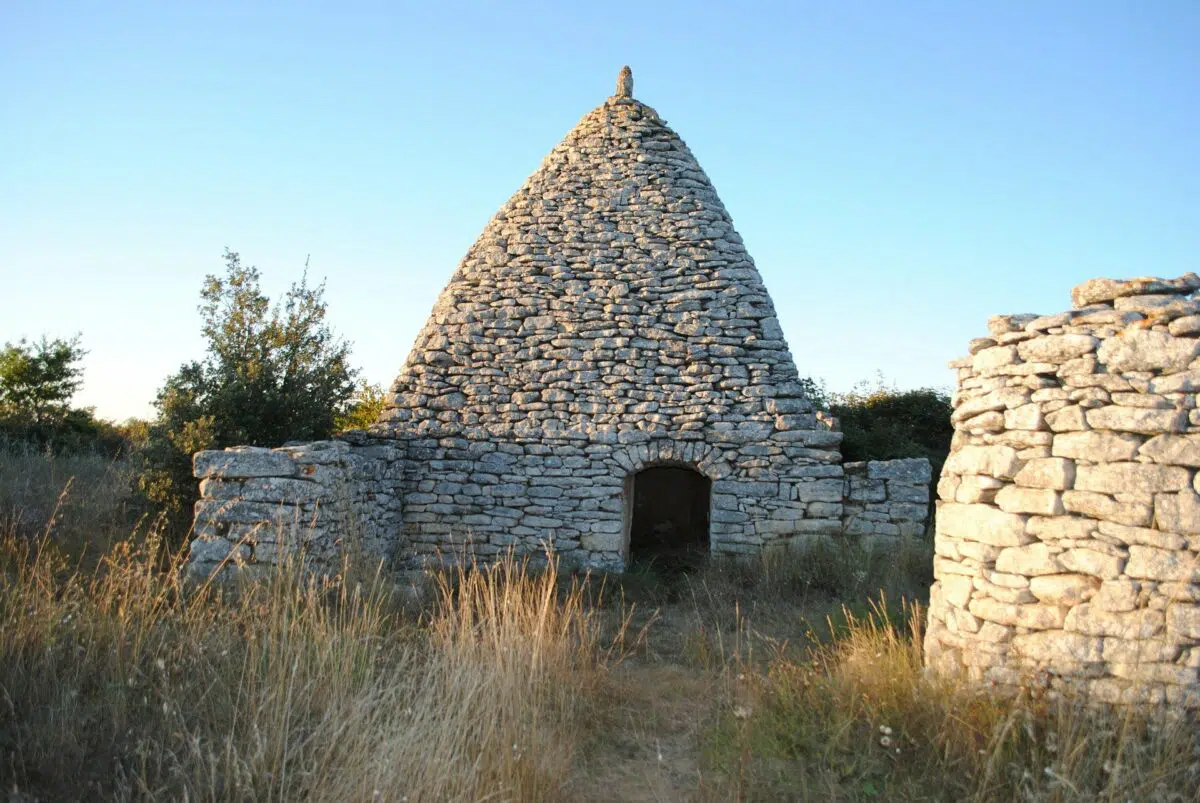 Occitanie Heritage
In Languedoc, these huts are called Capitelles – taken from the Occitan word capitello, meaning vineyard hut.
Originating in Nîmes in the Gard department of Occitanie, the 'slang' term Capitelle was adopted by neighbouring départements (Aude, Hérault etc) to describe these small vaulted structures. Often with cone shaped roofs and built on land at higher altitudes, they were used to store tools, the harvest, or to protect the workers from thunderstorms or the summer sun.
Where will you find a Capitelle?
Usually where there are expanses of vineyards and scrubland at a higher altitude, often referred to as la garrigue.
The Saint-Chinian area, (considered one of Languedoc's most popular towns for retirement), is world famous for its wines. The grapes grown here are strongly influenced by the surrounding garrigue and the shale stones and wildflowers that line the vineyards.
Parfums de Garrigue
From the windmill Moulin du Rocher overlooking Saint Chinian, you can follow a well marked trail Parfums de Garrigue to discover a series of Capitelles where you can step inside some of the different stone structures dating back centuries, some fully restored. The walk has stunning views over Saint Chinian and the valley, and to Mont Caroux in the Black Mountains beyond.
Also in Languedoc, in the hillsides of Faugères, another famous wine-growing area, you'll find other restored windmills and Capitelles.
For walk routes and guides see:
Village des Bories
In other areas of southwest France where the French language has other influences, the term for these dome shaped structures is 'Borie'. You can visit an entire village of Bories at an open air museum near Gordes in the Luberon, Provence.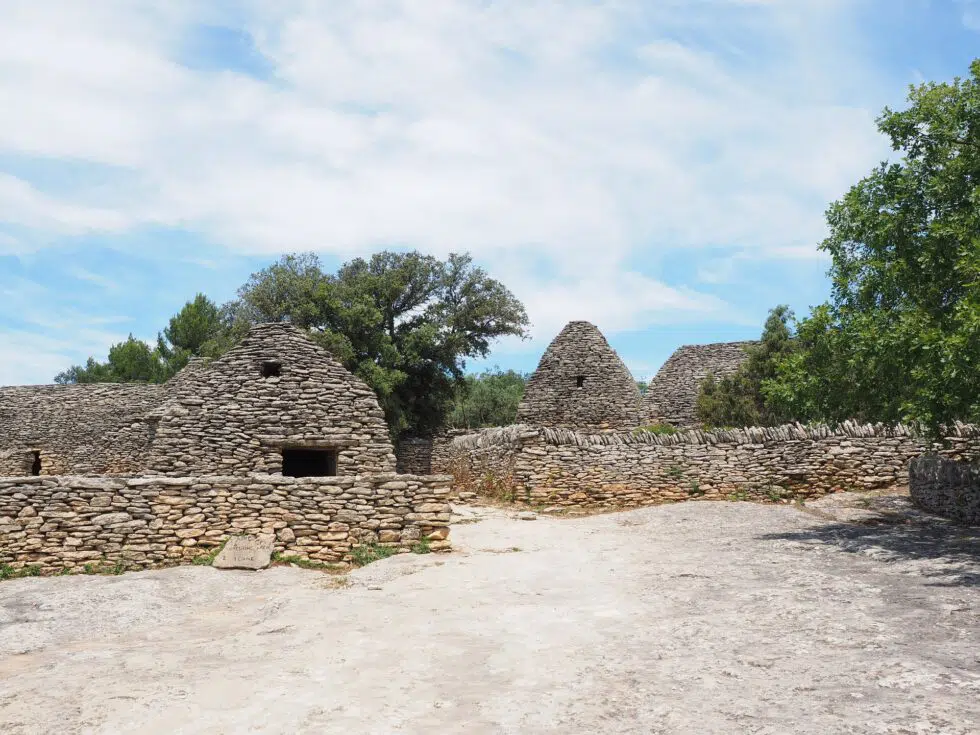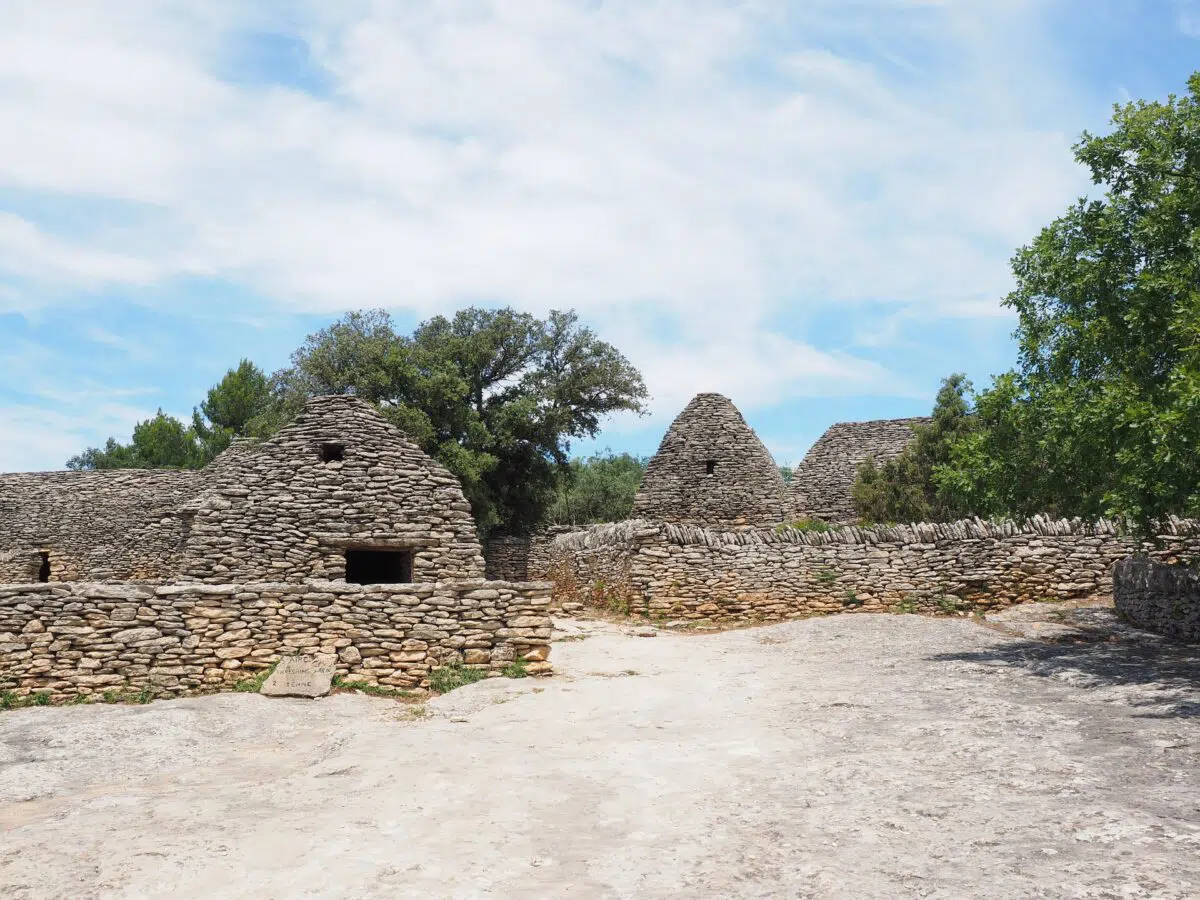 They are fascinating to visit, not just for their structural quality but for the walks, wildflowers and wines you may also discover along the way – bonne visite !
Annette is Renestance's 'go to' girl for all things marketing and social media. Bilingual and originally from Surrey in the UK, Annette has lived in France since 2008. In addition to her web design and marketing consultancy, Annette is the founder of Languedoc Jelly (a network of free events across the region for anyone working from home) and also Urban Sketchers Languedoc (part of a global community of people that like to draw or paint on location). A fan of all things French and Franglaise, she also has a Citroen 2CV called Beryl.
All articles by: Annette Morris