A year and a decade in the rear view…
When you look ahead to the New Year, and in this case a new decade*, it's tempting to leave the past behind. Especially with a year like 2019, which seemed quite challenging for many people (holding my hand up!). But if you keep moving forward without taking a moment to look back, you'll miss out on the opportunity to celebrate successes and learn from the rest. Reflecting upon the past year also highlights what you can be grateful for.
We are extremely grateful for the continued support of our clients and community. You never cease to inspire us with your courage, optimism and goodwill. You also encourage us by giving us your business, submitting interesting ideas and spreading positive feedback about Renestance – merci ! As the president, I realize how blessed I am to have such an engaged, competent and kindhearted team. Not only am I proud to have them represent my company, they are also great fun to work with!
Celebrations
Thanks to our clients and team, Renestance was able to accomplish many feats in 2019!
Published the first edition of The Sun by Renestance – a printed magazine with articles of interest to expats in the region
Held a stand at The France Show in London for the first time
Hosted our second Renesting in France seminar
Hosted our second round of Real Estate & Real Life tours
Collaborated with our bilingual accounting partners** to assist expats with their French income tax filings
Kicked off a large-scale project to streamline our operations
Presented France at 4-day Retire Overseas Conference in Houston, TX
Published several articles in magazines like French Property News and Living France
Built up our presence on Pinterest, topped 1150 Facebook Page followers
Helped record numbers of clients to renest in France or buy property
Established several new partnerships with trusted professionals we can confidently refer you to
Brought on board two trained coaches to assist our renesters
And continued to publish our blog, with the most popular articles on helpful tips and vocabulary, regional locations, and food… but of course!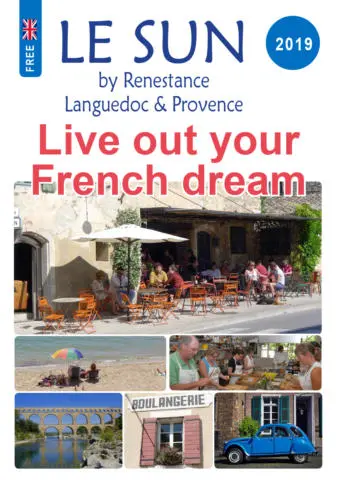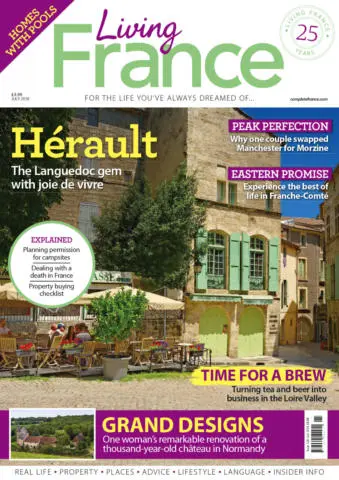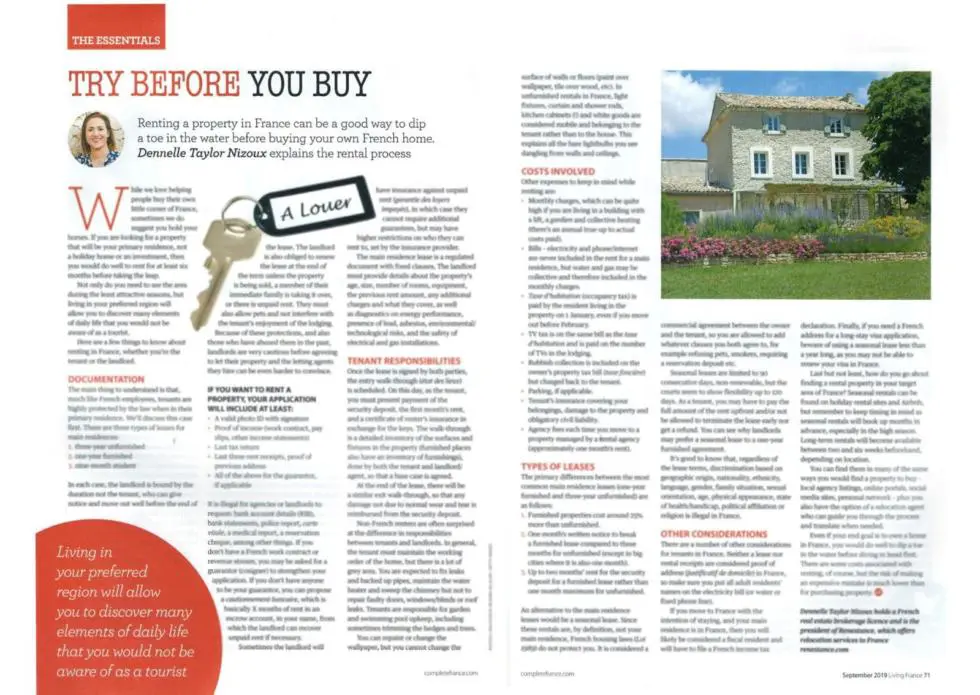 Setbacks
We did have a few disappointments in 2019, of course. As I mentioned in the beginning, it was a rough year for me on the personal front. The difficulties occupied a lot of my time and attention so that we weren't able to achieve the goal of raising investment for Renestance last year. Also, we're sad to lose Thalia from the team, as she decided to move on to other things in 2020.
Onward and upward
But of course, we have many things to look forward to in 2020 and hope you do as well! As my personal distractions are behind me, we'll be taking another bite at that funding apple. We're excited about developing the expat community and bringing folks together. We look forward to supporting our British renesters through the administrative challenges of Brexit this year. And we can't wait to host our third annual Renesting in France seminar on 25 April, 2020 and Real Estate & Real Life tours the following week.
The whole team and I want to thank you heartily for your support and extend our wishes for a New Year full of excellent health, laughter and love, and loads of success!
* We realize that the new decade doesn't officially begin until 2021
** French Business Advice
Dennelle is the President of Renestance and a bilingual American who's lived in France since 2000. She loves so many things about France, its language, culture, geography, quality of life... that she started a business to help others realize their dreams of living in this incredible place.
All articles by: Dennelle Taylor Nizoux