In today's blog post we will continue looking at learning the French language.
Whether you have just started learning French or whether you are almost fluent, you will probably already have come across some faux-amis, or 'false friends' in French. These are words which are very similar, or even identical, in French and in English, but in fact they have very different meanings.
So here are some very common faux-amis to avoid, along with some explanations and better translations to use!

Firstly, here are some which will help you in your everyday tasks and while you're navigating your way around town. You will often hear French people wishing you a « bonne journée ! » Are they wishing you a pleasant journey? Not at all, this is what you can say for 'have a good day!'.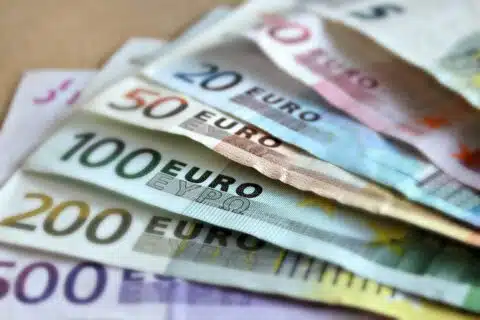 Even though we use debit and credit cards more frequently than ever, in France you may still come across some small shops, or bakeries and cafés which do not accept bankers cards. So, you will need to pay using real money. You might have already seen the French word monnaie, so this must be the correct translation, right? Wrong!
The correct translation for money in French is argent whereas monnaie can be translated as small change or coins.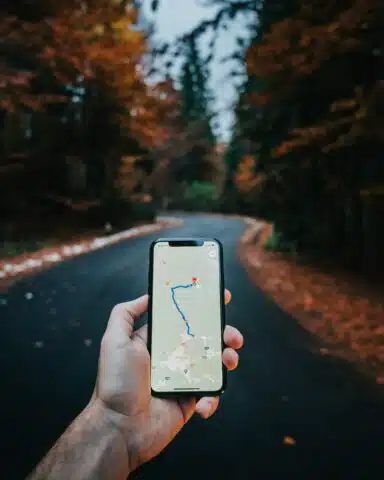 While you are wandering around your new French town or travelling across the French countryside, you might be looking for a particular location. You can be forgiven for thinking that the word location in French is the correct translation. This confusing false friend actually translates into English as rental or hire; so a car rental is location de voiture, whereas location can be translated into French as emplacement or localisation.
Looking for a good book to read while you're in France?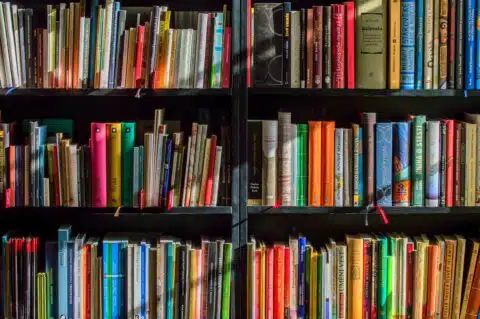 You could check out the local library, or maybe one of the many bookstores on the high street, but what is the correct translation? The French word librairie is NOT actually a library! It is in fact a bookstore, and the correct word for library is bibliothèque. So just make sure that you pay for your book before leaving the librairie!
Here are some other common confusing French false friends to note for future use!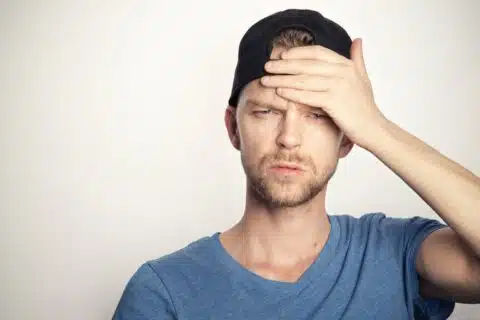 Couramment means fluently, or commonly. However if you want to translate 'currently' into French then you need to use the word actuellement. Just to make things even more confusing, the translation for 'actually' is en fait.
What other faux-amis have you come across on your French language learning journey? Let us know in the comments section below!
We hope that you found this article useful for enriching your French vocabulary and avoiding some common mistakes! Come back soon and check out our other articles with more language advice.
To check out our other vocabulary post, you can click here
Born and raised in the UK, I've always had a passion for languages and for travelling. And ever since coming to France on family holidays as a child, I dreamed of living in France. So i chose to study languages (French, German then Spanish), and during my degree, I came to nîmes for a year and fell in love with the region. What is there not to love?! The beautiful roman monuments, the warm sunny weather, the beautiful beaches in nearby camargue and laid-back café culture, not to mention of course the fantastic food and wine, to name but a few things. After graduating in 2000, I moved straight back to nîmes and have been living here ever since! I married a French man and we have two perfectly bilingual children. During this time I have had lots of experience navigating French administration and its challenges! Among other things, obtaining my carte de séjour, carte vitale and changing my driving licence for a French one. I have also had personal experience of the French property market as I've bought, sold and renovated houses, and I currently rent flats out on short-term and long-term lets. I have experienced the French education system both as a parent and as a teacher. I've been teaching English to adults, students and children for over seven years. Previously, I also worked as a bilingual PA and bilingual project manager, as well as in translation and proofreading, purchasing and import, honing many skills along the way. I am delighted to share all my experience and knowledge of life in France and help out other English speakers arriving in France to live out the French dream!
All articles by: Liz Lefranc