Moving to a new country there are so many new things to discover, and not just for us humans! If you are bringing your faithful four-legged companion to the south of France, here are some extra things you may find useful to know!
When I first moved to France I would describe it as during the 'pre-Facebook forum' era.
These days there are literally hundreds of free online groups for English speakers where you can find information about life in any particular corner of France. Some groups are on Facebook, some are not. Whether all the advice you receive is legally sound is another matter, but they are useful starting points, in any case. I often wish I had been able to ask all my questions in a group like THINK, before buying my one-way ticket.
It is known that rabies no longer exists in the UK. When I came to France I knew the dog needed to have a rabies vaccination, and an EU Pet Passport. It was quite a lengthy process at that time, having the vaccine, then waiting for the blood tests, before being able to travel. Over the years the vaccination system has improved, and the EU pet passport system worked extremely well.
When I travelled across with my faithful friend and pet passport I thought that would be more or less the end of the 'dog' story.
How wrong I was.
Spring
I was moving from typically damp English weather to the warmer climate of southern France. Our first unpleasant encounter was with the huge population of ticks found on our walks. I was not at all prepared. Ticks latch on to anything, anywhere, and can gorge themselves until huge, if unnoticed. They also carry disease for dogs as well as humans, and that's the main worry. I met a couple whose dog had died as a result of a tick bite. Tick infestations are at their worst during the spring as the weather improves. A full body inspection, change of clothes and a shower after every walk is a must. Contrary to common hearsay, they are active in the South of France all year round. Temperatures need to drop significantly and for a lengthy period for the tick population to die out – some kind of preventative treatment is essential – all year round.
Another hazard I was not at all ready for, which are also deadly, are the caterpillars. White 'candy floss' balls can be spotted in a certain type of pine tree. The balls are the nests of processionary caterpillars. Small innocent looking things that have a highly toxic poison in tiny furry spines. Anytime from January to June the caterpillars leave the nests, and descend down the tree to the ground below. They are distinctly joined together in a processionary line, hence the name. Not only are they hard to spot in woodland, they are way too easy for a dog to sniff or stand on. They can also get blown around in the wind. Cyclists, hikers and dog owners should be aware that any area near pine trees can be a hazard whilst these insects are around.
Summer
In the summer we have snakes, and I did expect that, we have them in the UK and they can give a dog a nasty bite. In Languedoc we have Adders and also a Montpellier Snake, which can be pretty big. To be fair, if you are walking on rough ground and making a lot of noise, a snake is going to make itself scarce. Over curious dogs can be bitten, but it's rare, I would say.
A more worrying bite in summer is the Sand Fly. I had heard of these and they are particularly prevalent near coastlines and where there's standing water. Like a mosquito, they sting and draw blood (only the females mind you). They also carry a particularly unpleasant disease called Leishmaniose. You can get collars and injections to try and protect the dogs from these bugs. I have always used the collar and fortunately (touch wood) it has been effective with no unpleasant side effects or skin reactions. The dogs left to roam, of course, are unprotected and vulnerable to the eventual impact of the disease. For those fortunate to be rescued, it can be managed through treatment, even though it can never be cured.
Autumn
The end of the summer brings les vendanges – the wine harvest which usually starts mid August. You would think this a relatively safe time of year, but once most of the grapes are picked there are always some left, sometimes intentionally, to sweeten. Many dogs love these, but grapes can be very harmful, and sometimes cause a fatal reaction. Living in 'wine country' it's an additional hazard I wasn't quite ready for.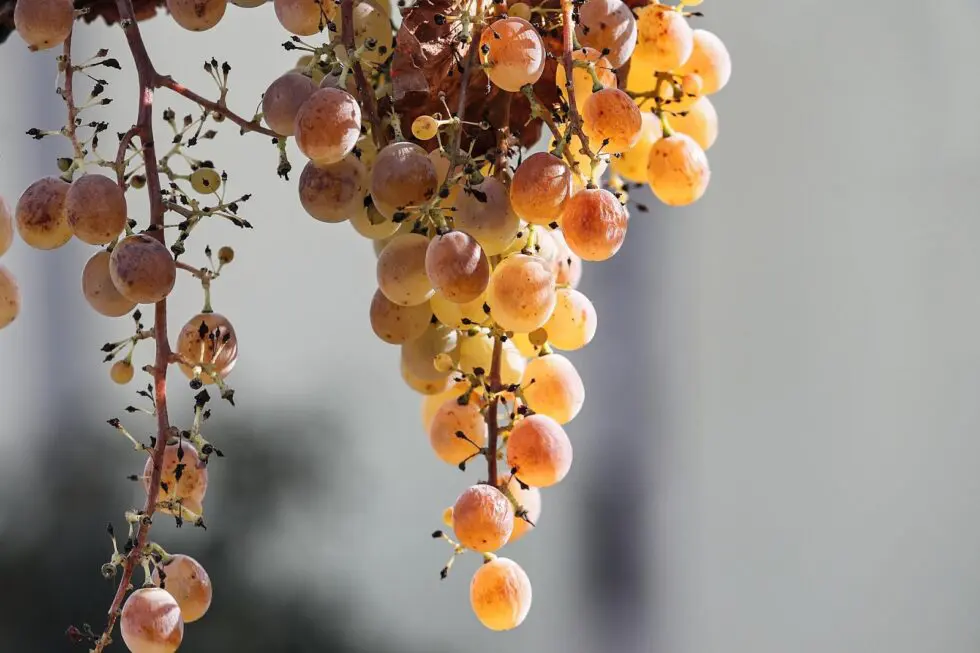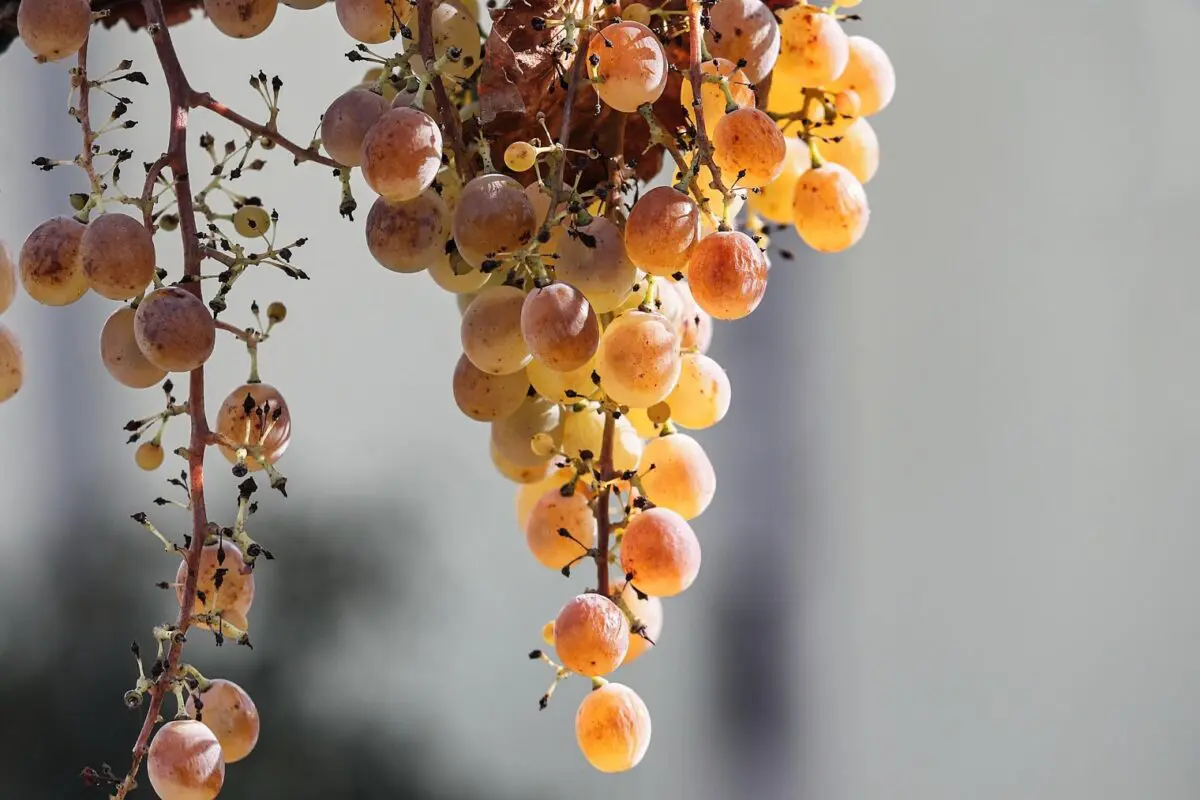 Winter
After les vendanges it's hunting season. This, on its own, was a huge eye-opener for me. I knew about la chasse, I know people kill deer and boar and celebrate their prey with stews, sausage and copious amounts of Pastis. What I had not quite bargained on is that hunting rules aren't really rules. OK, hunters wear orange jackets and orange hats, mostly, but that's not always the case. They are not supposed to walk with a loaded and cocked rifle near a road, but that's not always the case. They are not supposed to go hunting under the influence of alcohol, or at certain times of year, but that's not always the case… you get the idea. Dog walking during hunt season (which can extend from August to April) is a tricky business. So top priority in autumn/winter – invest in fluro gear – hat and jacket for the human, collar and jacket for the dog, and don't stray too far into woodland or the vineyards.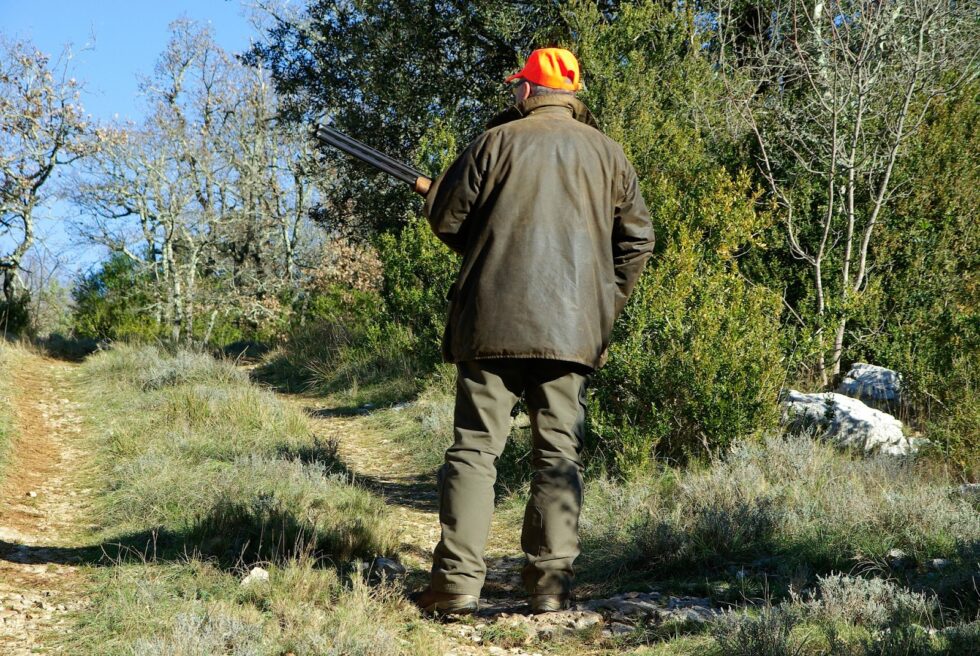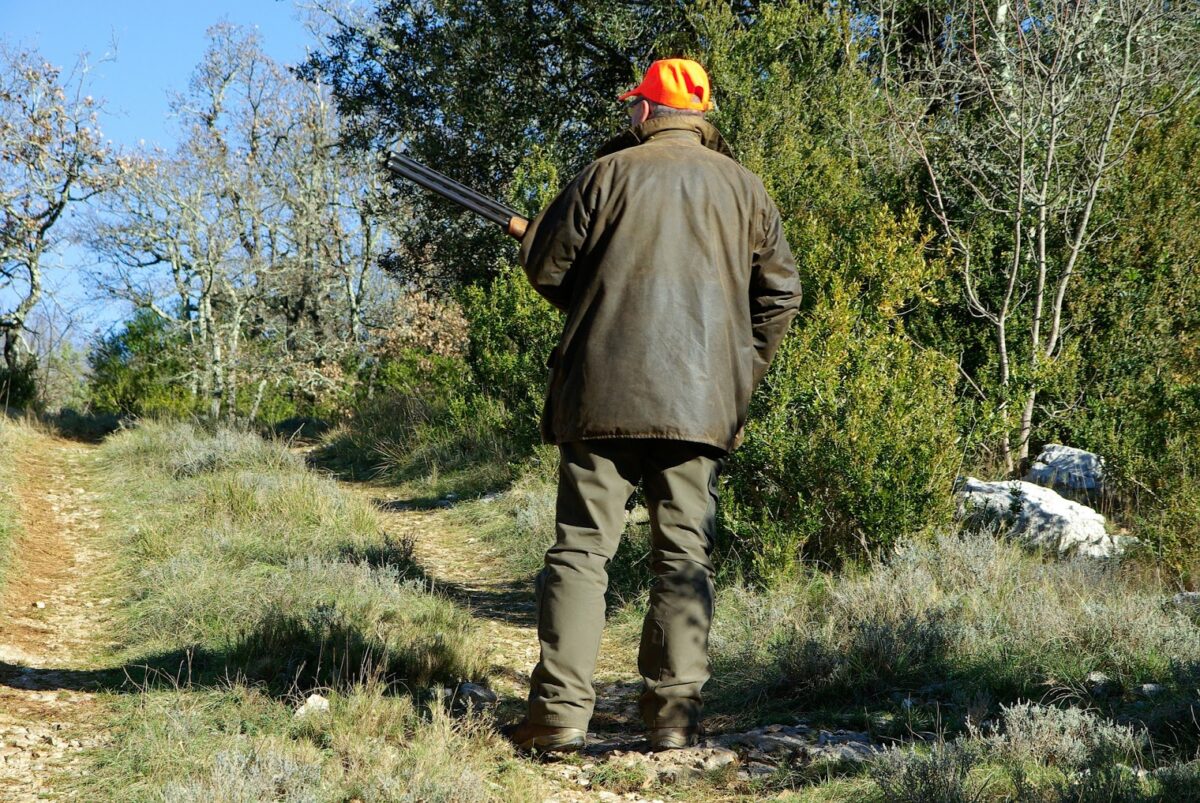 On the other end of the hunt issue there are the wild boars. We have a lot of them around here, usually spotted in the half light of dawn or dusk. They are hefty mammals, and can do a lot of very serious damage to a car, let alone a dog, especially if protecting their young. So you really want to avoid a wild boar, if you can. I've taken to talking to myself very loudly on my winter walks – and keeping the dog close by.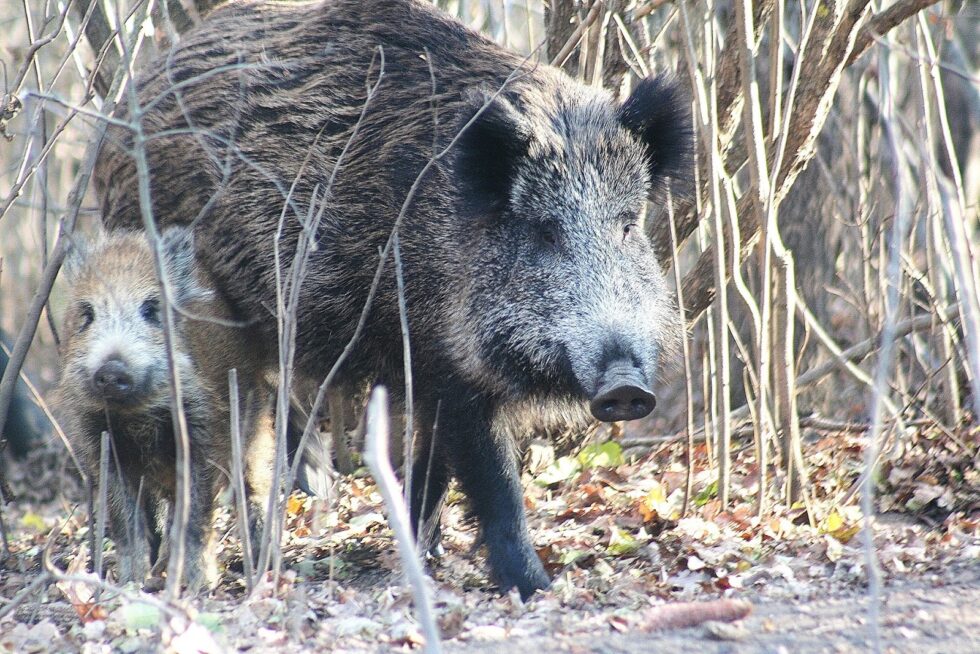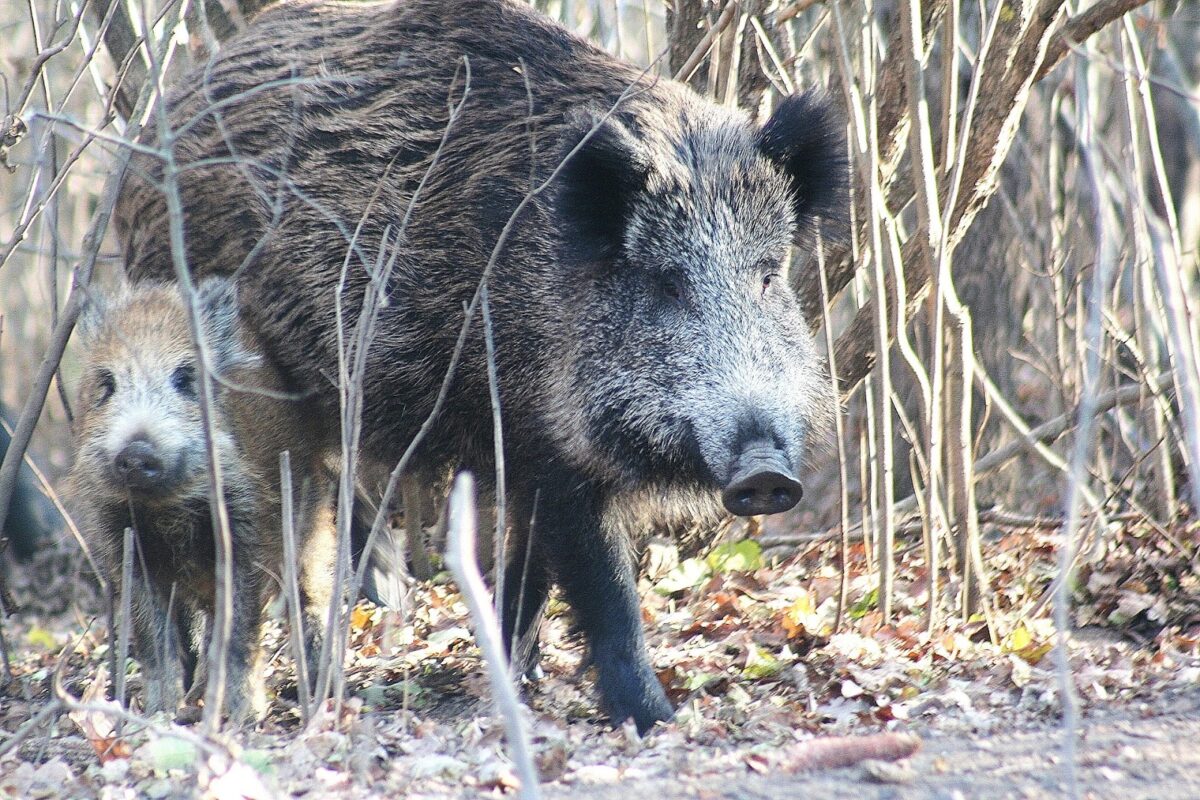 Day to Day
Aside from deadly bugs and hairy beasts, something I had not really considered was how dogs roam in France. There appears to be a real difference between 'types of dog' in France. As a huge generalisation – you either have a small pooch that can fit in a handbag on a train, or a larger dog that lives outside and guards or hunts. To me, as a franglaise new in town, there didn't appear to be much of a middle ground. I lost count of the number of times I was asked if my Weimaraner was a guard or hunt dog. It seemed inconceivable to people in the village that I would have a larger dog as a domestic pet – un animal de compagnie.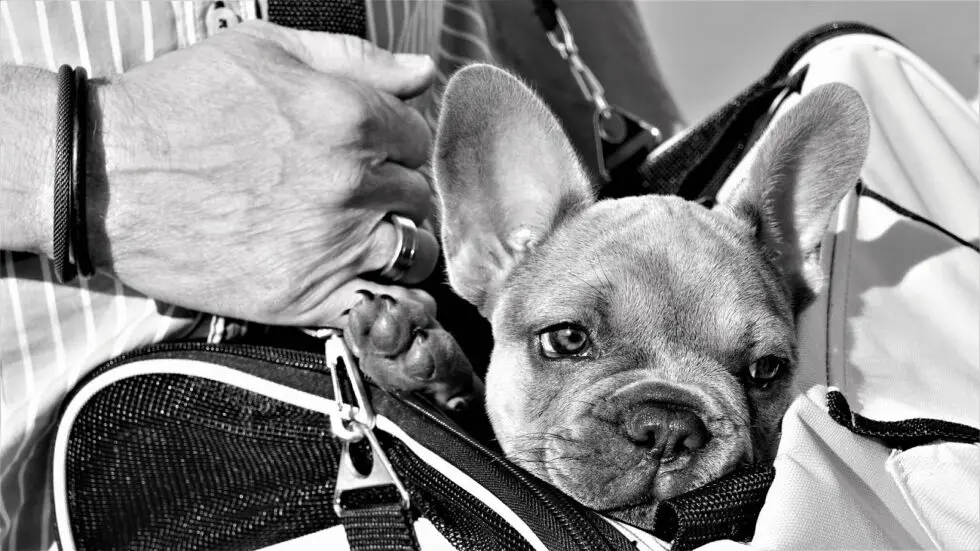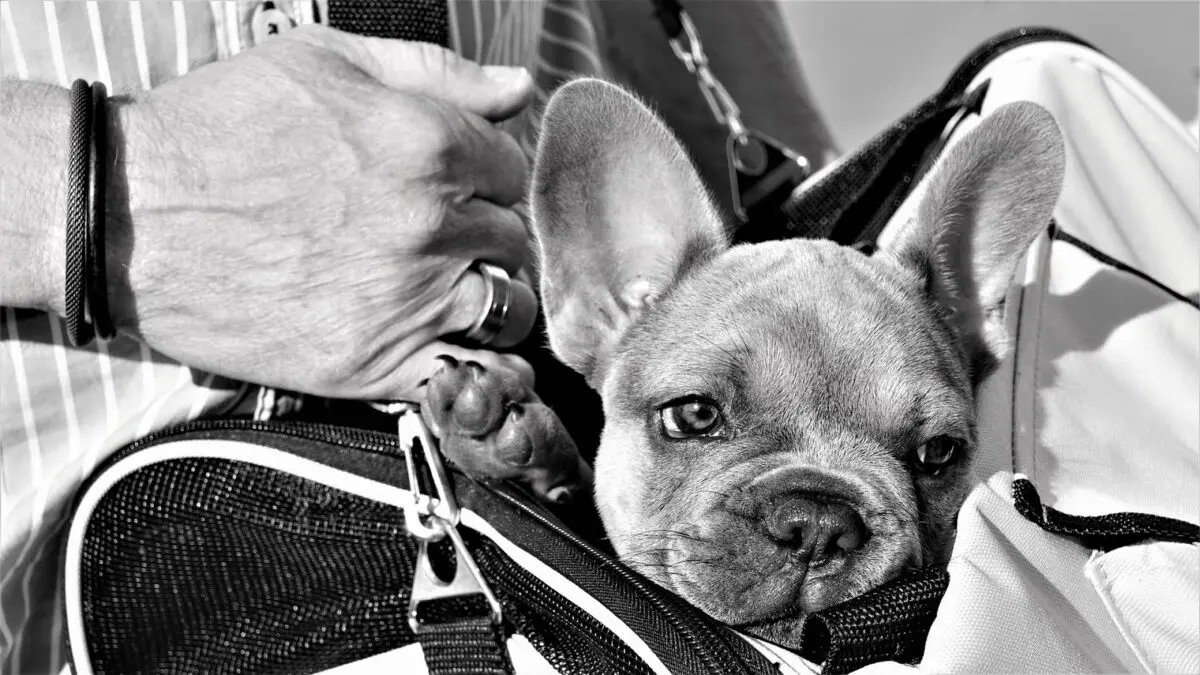 The other problem with the dogs that live 'outside', is that they are not just missing out on domesticity, cuddles and socialisation – they are rarely well fed, vaccinated, walked or groomed. They are frequently left to walk themselves, which in turn, results in a hard to ignore amount of poop unscooped. You really have to look where you're walking on a French street, especially in smaller towns and villages.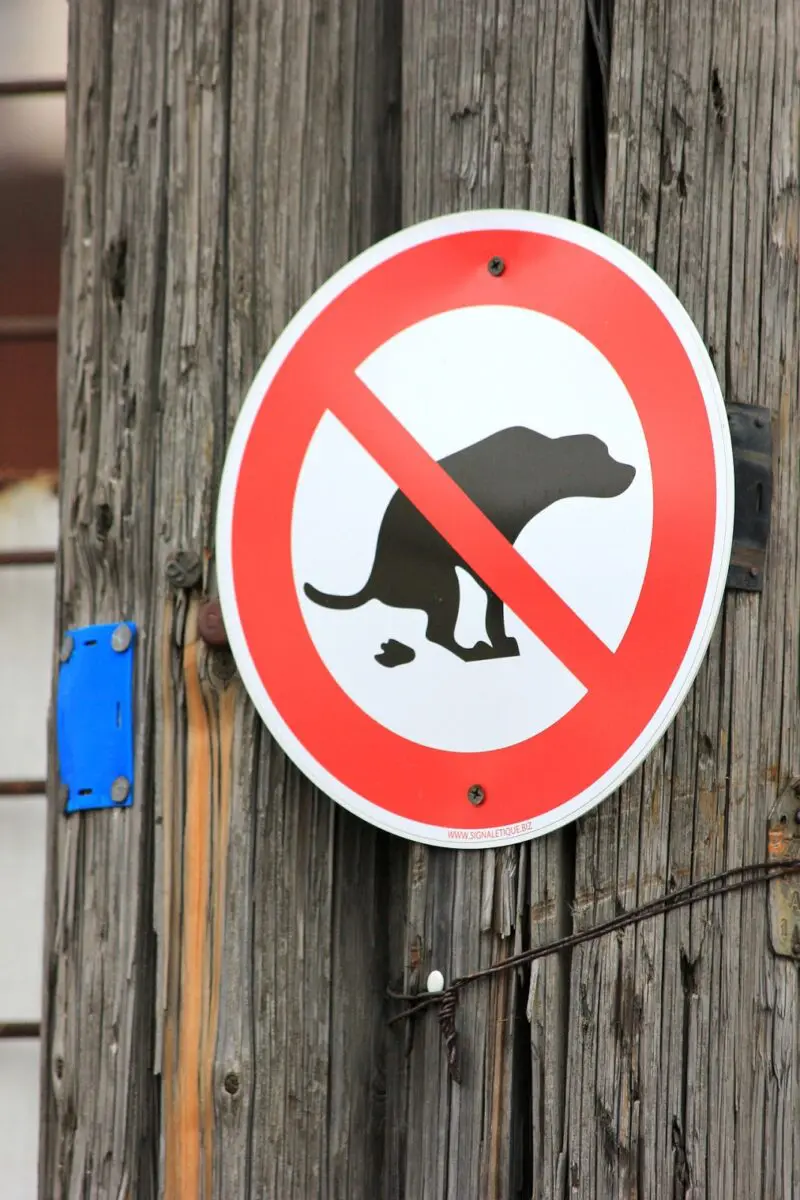 Insurance
Looking after a dog in the UK I would not be without pet Insurance. The cost of a regular vet visit was getting impressive, even in 2007. Here in France it is very different, even over 10 years later. A general vet appointment is usually less than 50€. I do still have pet insurance (just in case), but the cost of treatments are significantly less.
---
So in summary, bringing a dog to France was not just a case of an EU passport. It turned out to be another huge learning experience as I adapted to a lifestyle shift.
In spite of all the challenges the quality of life for us in this area, with 2 legs – or 4 – is considerably brighter – and the dogs absolutely love it!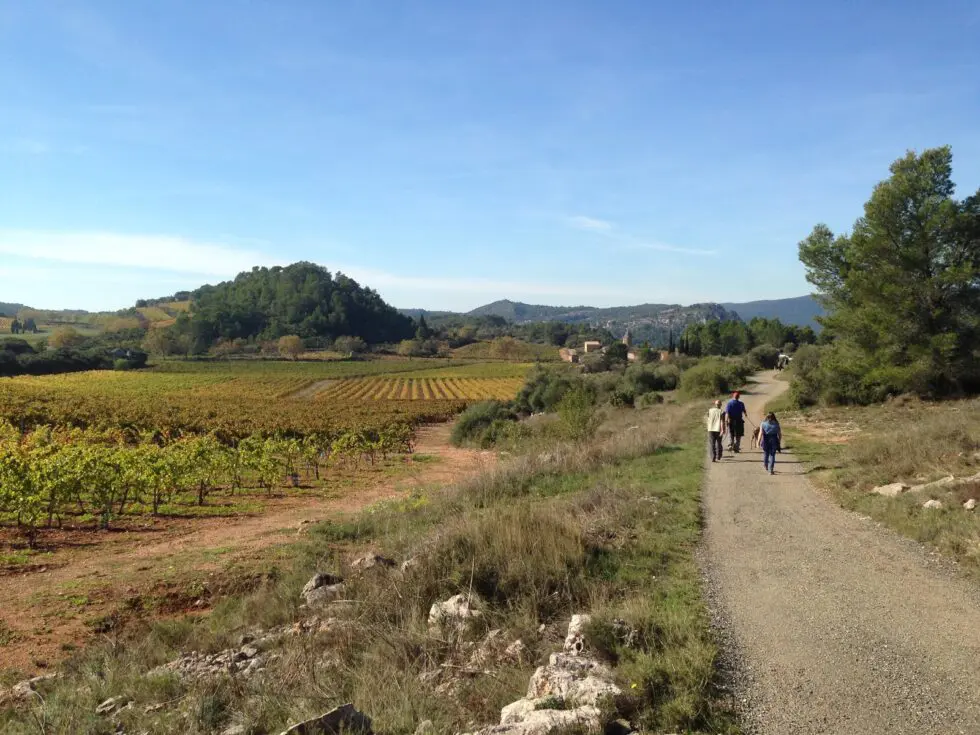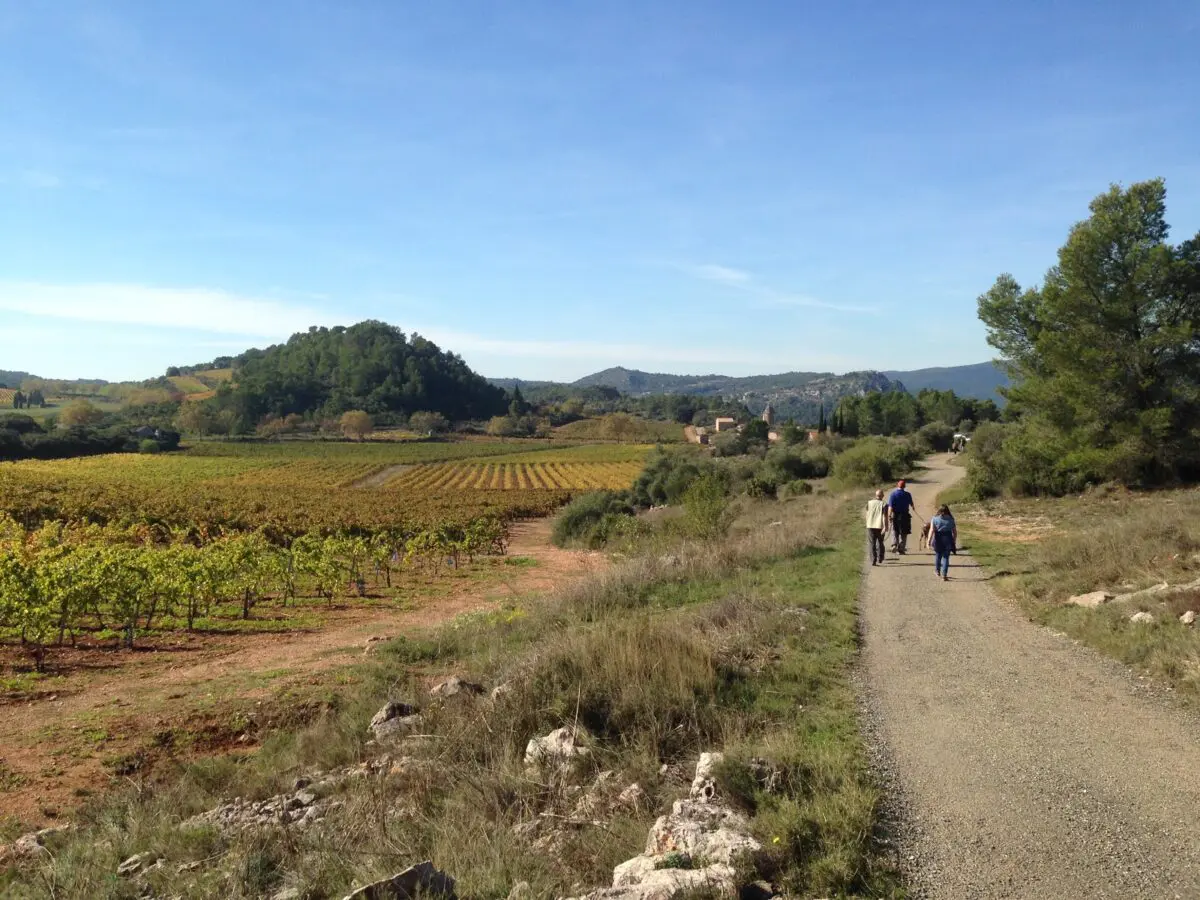 There are currently 2 dogs in our family which includes a beautiful rescue from the SPA in Carcassonne. Many (too many) dogs end up in rescue in France. Beautiful healthy dogs abandoned with puppies, hunting dogs that never find their way home; dogs of all shapes, ages, breeds and sizes. There are always hundreds of dogs looking for new homes. If you're interested in adopting or fostering, even from your home in the UK – contact the English speaking team at Dog Rescue Carcassonne about their pet transport and rehoming options – they have some stunning dogs – sadly unappreciated by their original owners.
---
Are you thinking of moving to France with a pet? Check out this article or add a question or any additional advice for dog owners in the comments!
The content of this article first appeared on the blog www.lafranglaise.com
Annette is Renestance's 'go to' girl for all things marketing and social media. Bilingual and originally from Surrey in the UK, Annette has lived in France since 2008. In addition to her web design and marketing consultancy, Annette is the founder of Languedoc Jelly (a network of free events across the region for anyone working from home) and also Urban Sketchers Languedoc (part of a global community of people that like to draw or paint on location). A fan of all things French and Franglaise, she also has a Citroen 2CV called Beryl.
All articles by: Annette Morris