We first got to know Hettie when she found us on Google searching for advice for Australians in France. What we didn't know at the time is that she is also a published author. We asked her about her latest book "From Boat to Baguette" and her desire to create a new 'vie francaise' in northern France.
Where are you from?
Originally, Adelaide – more recently we have been living on a boat in Queensland, Australia.
When did you start writing about France?
About 5 years ago I wrote a thriller novel 'The Crowing of the Beast' set in Paris. It won first prize and a publishing contract. I did a lot of the research online, but had visited Paris several times over travelling years so had a bit of a clue about the place. Then when we bought a house in France in 2016 I decided to write a humorous memoir about the experience.
Where do you live now and how long have you lived there?
We have lived in central Brittany on and off for about 18 months. I say on and off, because we still have 'unfinished business' in Australia, ie a boat to sell … so this necessitates us traipsing back down under to look after her.
What attracted you to a life in France?
Where to begin…! We love history and travel and France has both those passions in abundance. We also enjoy a tipple and what better place to wind down in retirement and drink a glass or two?! France has that rare combination of freedom, good food, cheap affordable housing, and travel opportunities.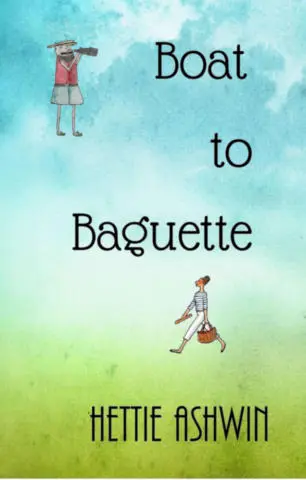 How often do you travel outside of France?
At this stage we don't go far because we have a small house that needs love and attention. But once the Australian part of our lives is settled we hope to remedy the situation and already have an extensive itinerary planned. But of course France has so much to offer as well, and our 'other' bucket list includes many sites in France.
What is the best thing that's happened to you whilst being in France?
What I find charming is the friendliness of the people. Everyone in our village is polite, friendly and willing to chat. Our neighbour is brilliant. She has been our life saver on many an occasion.
What has been your biggest challenge whilst being in France?
With my limited French language skills, getting things done with artisans can be tricky, but I'm very good at mime and google translate helps too. The paperwork is a bit of a minefield, but with stick-ability and the foresight to have everything in triplicate it all works out in the end.
What is your top tip for anyone thinking of moving to France?
I would say that you need to realise that it won't be like home. The French do things differently so embrace the change. Don't try to emulate your life back home and hanker for tea bags or Sunday shopping! Slip into the continental way of life and don't forget to laugh.
Who do you think would particularly enjoy reading a copy of your book?
Oh, anyone who likes a laugh – at my expense! I write with a wry sense of humour. If you are thinking of moving, have moved or know someone who is contemplating the jump 'Boat to Baguette' will fire the desire!
For a chance to win a copy of Hettie's book, sign-up to receive a copy of our May Newsletter!
To see more about Hettie's writing and other work – see her blog 'Pen to Paper' www.hettieashwin.blogspot.com
Annette is Renestance's 'go to' girl for all things marketing and social media. Bilingual and originally from Surrey in the UK, Annette has lived in France since 2008. In addition to her web design and marketing consultancy, Annette is the founder of Languedoc Jelly (a network of free events across the region for anyone working from home) and also Urban Sketchers Languedoc (part of a global community of people that like to draw or paint on location). A fan of all things French and Franglaise, she also has a Citroen 2CV called Beryl.
All articles by: Annette Morris