The city of Bordeaux has been voted #1 in Lonely Planet's Best in Travel list 2017. Also European Best Destination winner in 2015, it is inscribed as a UNESCO World Heritage Site with plenty to offer anyone interested in French culture, lifestyle… and of course wine!
Unsurprisingly, Bordeaux has attracted a large number of visitors and new residents, and over the past year, the English speaking expat community network has really taken off. Chris Tighe from Bordeaux Expats tells us more …
" Bordeaux has always been an Anglo-oriented city, and recently thanks to various new Facebook groups, expats have started meeting-up and networking on a regular basis. Here's a rundown of the various support groups for the international community here. If I've missed anything off the list, I'm all ears.
Clubs
There are a range of expat clubs in Bordeaux, catering for different expat populations.
The Bordeaux Women's Club was created at the end of World War II by American military wives living in Southwest France. They are still going strong and have regular meet-ups including Bridge evenings, cocktail nights, a cinema club and various discussion groups.
Bordeaux USA is also well established and is based in the very centre, off place des Quinconces. They are US-oriented but have members from all over the place. They have an English library, English-speaking groups and a regular pot luck and guest talk every Thursday. They also celebrate all the American festivals and have close links with the Bordeaux US consulate.
The Bordeaux British Community is another long-termer and organise a range of events. As with the others, they have members from a variety of different nationalities. Activities include lunches, various sports, charity events and cultural/historical outings. They also have links to the English speaking Anglican Church in Bordeaux and the Bordeaux British consulate (including the UKTI team).
The International Club of Bordeaux (ICB) is relatively recent and was set up in 2012. Everyone is welcome and they run regular events and meet-ups. Activities include the language exchange at the legendary English tea room – Paul's Place, the ICB 'Coffee Break' at Bordeaux's English bookshop – Bradley's, the Brew Crew cocktail hour at one of Bordeaux's Anglo/Irish pubs and events for families with kids.
The Bordeaux Montaigne University English Club is a student language exchange group that also organises nights out.
The Bordeaux Church is an international English-speaking church group that meets regularly.

Associations
The Franco-British Business Association Bordeaux South West (FBBA) has monthly networking events in and around Bordeaux. They hold discussions on current events and welcome Anglophone and French speaking members.
The Bordeaux – Bristol Association organizes language exchanges between students aged 14-18 from Bordeaux and Bristol. They also hold conversation classes and organise outings.
Facebook networking groups and info pages
Bordeaux Expats is a Facebook page and blogsite with an extensive catalogue of articles (including expat interviews) on everything related to life in the International community here. They have a 'contact us' area where you ask questions on living in Bordeaux and always get a fast, informed and comprehensive response (it's me that writes them..). There is also a BORDEAUX EXPATS Facebook group that is separately run.
Invisible Bordeaux is a local blogspot with a Facebook page that contains an extraordinary collection of thoroughly researched articles (in English and French) on local history and culture. The blogmaster, Tim also runs a local tribute music night called the Shuman Show.
Inside Bordeaux is a Facebook page and website that has a range of useful directories, blogs as well as a classifieds section. You can place ads; find useful addresses for information on finance, legal matters, education, business support and local tradesmen etc.
What's On Bordeaux is another info site that posts cultural and expat-related events etc.
The Bordeaux Business Network was set up in September 2016 and is going from strength to strength. They now have over 200 members and meet every month in a range of venues across Bordeaux. They have just launched a website, which will act as a local expat database for business networking and sharing contacts.
The Bordeaux Parents Network was also launched last September and is great place to post questions and share information about raising monsters in the Bordeaux region. They organise parent/child events around Bordeaux.
The Bordeaux Mum's Get-Together is a discussion group for English-speaking mums in Bordeaux. They offer advice and hold regular coffee mornings.
English Speakers in Bordeaux is a Facebook forum for everything related to the Anglophone community in Bordeaux. You can find links to a wide range of language exchange groups and can post questions about life in the city.
Americans in Bordeaux – a similar group aimed aimed at the Bordeaux US community.
Internations is a subscription site with groups all over the world. They have a Bordeaux group that meets up every month. They also have useful info for expats on their page.
The Bordeaux Brewer's club is an amateur group for local home and microbrewers of all nationalities that meet regularly to try out and concoct their latest brews. They are linked to all the beer shops and local brewing companies and help to organise the annual Bordeaux Beer festival in September.
Language exchange and partying…
The ACT4 – English lunch & dinner / Bordeaux English Club organizes a range of events and activities.
Erasmus Bordeaux 2016-2017 (only speak English) is an Anglophone student online forum. They have regular posts about language exchanges including – franglish (+ facebook site), Bordeaux Language Exchange, Language Exchange International – Bordeaux, the English-French Exchange at the English Country Kitchen and the Café Linguistique (multilingual etc.)
International Students KEDGE BS Bordeaux is a closed group for students of the Bordeaux business school
Bordeaux International Hang Out has a range of posts about nights out and language exchanges. It's aimed at millennials…
Melting Potes – Tell Me Buddy 2016-2017 is a group for organizing local nights out and parties.
Bored in Bordeaux is a group page that lists a range of local music, arts and cultural events. They have around 3000 members…
Bordeaux Couchsurfing is public group page that also lists all kinds of meet-ups and nights out. They have a weekly meeting event.
CouchSurfing Bordeaux is a similar closed group where you can share posts about organizing parties/nights out as well as urgent requests.
Buying or selling?
Items Free or For Sale Bordeaux Centre & Suburbs – is the main English-speaking Facebook group for selling your gear and linking up with people offering lifts/removals/van trips back to the UK.
Wanted #bordeaux is another buy/sell Facebook group.
You can also try Bordeaux Buy Sale Trade & Yard Sales as well…
Looking for accommodation?
Apart from Le Bon Coin and others you can try these Facebook pages to look for an apartment or flatshare.
BORDEAUX: Location appartement, Colocation, Sous-location – A French page for people searching for private rentals.
Location Appartement Bordeaux – same as the above but a group page."
---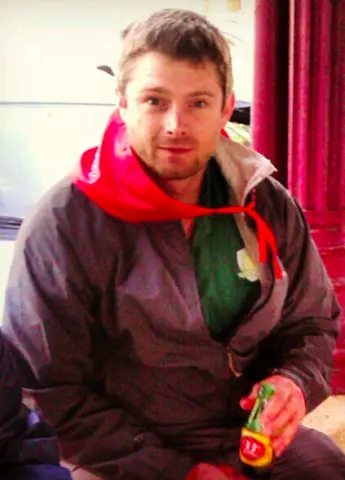 About the author
Christopher Tighe and his wife moved to Bordeaux in 2011,where he now voluntarily helps to run the successful blog and Facebook site, Bordeaux Expats. He now lives 35 minutes from the beach, a two-hour drive from San Sebastian and has exchanged his stressful London commuter lifestyle to work a cosy 36 hour week as an in-house translator for a local tech company.
Annette is Renestance's 'go to' girl for all things marketing and social media. Bilingual and originally from Surrey in the UK, Annette has lived in France since 2008. In addition to her web design and marketing consultancy, Annette is the founder of Languedoc Jelly (a network of free events across the region for anyone working from home) and also Urban Sketchers Languedoc (part of a global community of people that like to draw or paint on location). A fan of all things French and Franglaise, she also has a Citroen 2CV called Beryl.
All articles by: Annette Morris