Easter is an important holiday weekend for the French and Lundi de Pâques (Easter Monday) is the first bank holiday of the year. Here are a few more details about "Pâques" and celebrating Easter in France.
Unlike the UK, Good Friday and Easter Sunday are not bank holidays here. Shops and services will be open for their normal business hours. However, Easter Monday is a national holiday and public institutions will be closed – some larger stores might be open, but perhaps for just half a day.
My French life officially began in spring and it was my first introduction to celebrating Easter "French style". We enjoyed a delicious wild asparagus omelette (cooked on an ancient bicycle BBQ!), and people kept talking about bells – which meant absolutely nothing to me at the time.
What Does "Pâques" Mean?
The French word "Pâques" derives from the Latin "pascua", meaning "food". It stems from the Jewish name for the Passover celebration, which remembers the Exodus out of Egypt. According to the Gospel, it was during this Jewish celebration that Jesus rose again.
Pâques is Plural
"Joyeuses Pâques" is the phrase you will see used in France. It is plural and refers to the Christian celebration of Easter and the spring school holidays, as opposed to "la Pâque juive" (a feminine singular word) for the Passover celebrated by the Jews.
Celebrating Pâques
"Pâques" is a traditional gathering for families, religious or not. As in many other countries, children enjoy egg hunting, but rabbits don't hide the eggs in France, flying magic bells do!

Les Cloches de Pâques (the flying Easter bells!)
To commemorate the death of Christ and his resurrection, the Catholic tradition dictates that church bells don't ring between "Vendredi Saint" (Good Friday) and Easter Sunday. As the story goes, during that time the bells grow wings and fly to Rome for the Pope to bless them. On their return on Saturday night, they come back loaded with presents and randomly drop them for children to discover the following day.
So Easter Sunday morning is the opening of "la chasse aux oeufs!" (the egg hunt!). Someone will shout "les cloches sont passées" (the bells have been through!) and all the children run to collect the treats. Traditionally these would probably have been real eggs, hard boiled and decorated. In modern times the hunt is on for anything sweet – chocolate or sugar eggs, chickens, bunnies and lambs… and flying bells of course. Anything symbolic of Easter and springtime.
What about the Easter Rabbit?
"Astra" (for Saxons) and "Ost Ara" (for Germans) were goddesses of the spring whose symbol were rabbits and hares. Many cultures recognise "the Easter bunny" and the rabbit has now also been adopted in France, whether that be via cinema or chocolates. It's quite common to see rabbit shapes around Easter – take a look at these huge ones coming to Montpellier!
Easter Food
A main course of Roast Lamb is very traditional. For Christians, Easter recognises the resurrection and Jesus is identified as the sacrificial lamb. Spring is also a time for new life and a season when lamb is farmed and readily available. Eggs are frequently on the menu too, plus other seasonal foods such as wild asparagus and strawberries. In the south of France, the custom is to hold a large family picnic lunch for Lundi de Pâques, and the main dish is usually a large omelette. This tradition is often referred to simply as "pâquette".
Wherever the celebration takes place, the Easter dining experience is a colourful and convivial one – and chocolate is unlikely to be in short supply …
Joyeuses Pâques à tous!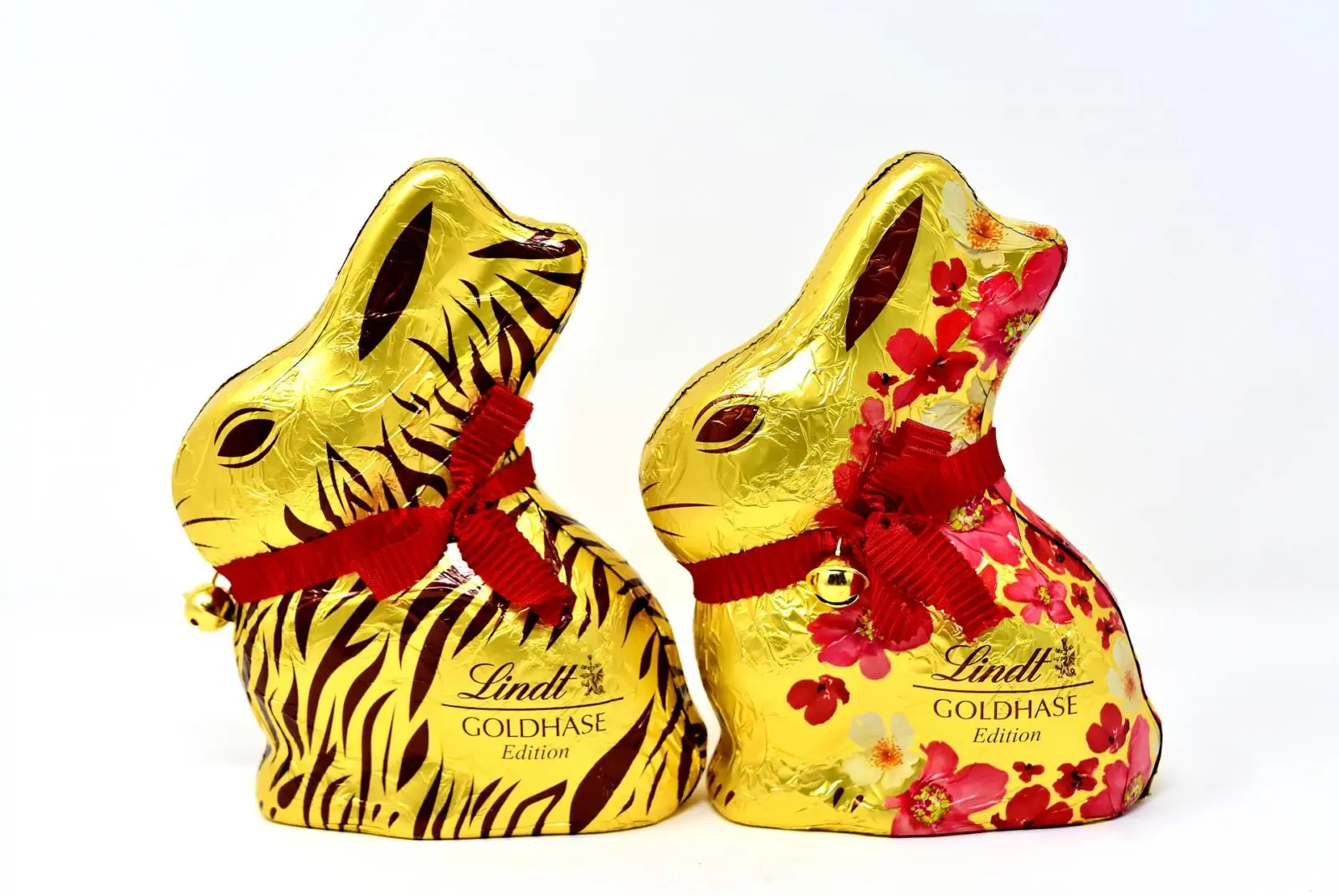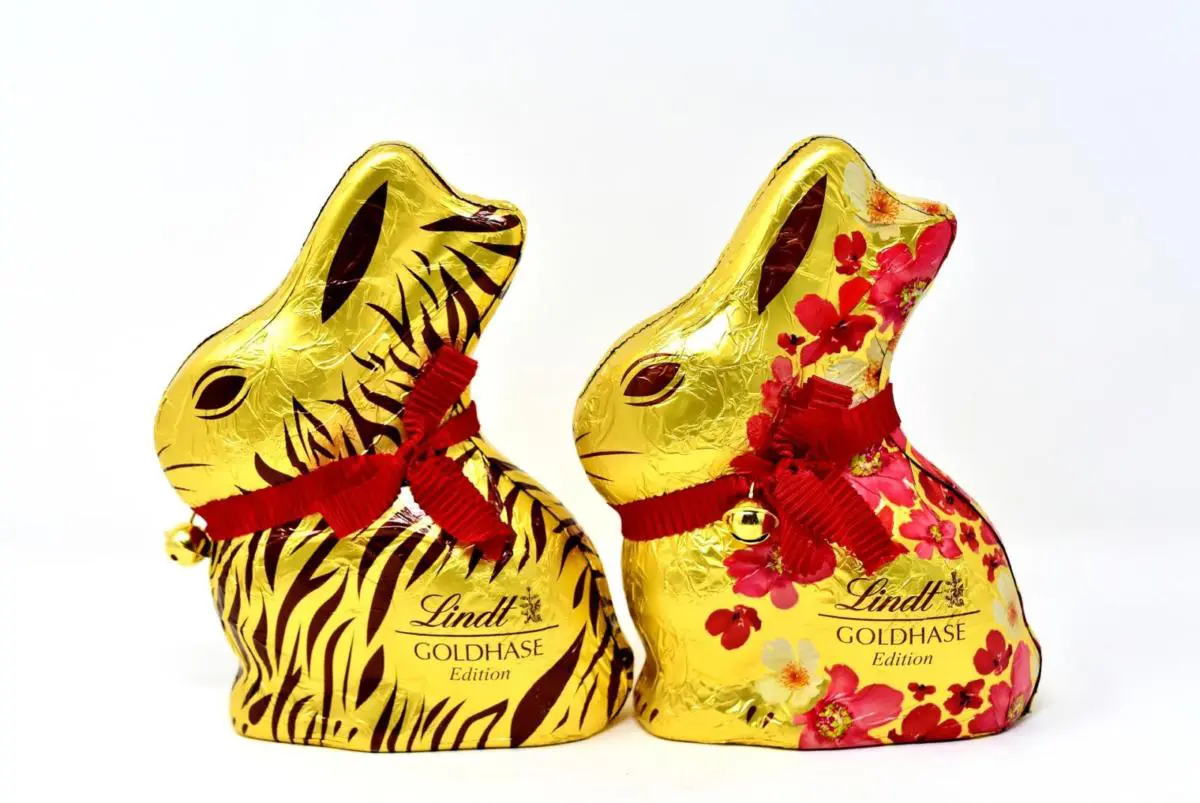 Annette is Renestance's 'go to' girl for all things marketing and social media. Bilingual and originally from Surrey in the UK, Annette has lived in France since 2008. In addition to her web design and marketing consultancy, Annette is the founder of Languedoc Jelly (a network of free events across the region for anyone working from home) and also Urban Sketchers Languedoc (part of a global community of people that like to draw or paint on location). A fan of all things French and Franglaise, she also has a Citroen 2CV called Beryl.
All articles by: Annette Morris