The Renestance team are all animal lovers. Dennelle has 2 cats, Jen a cat and dog, Nicole 2 dogs and a cat and myself 2 hound dogs. We love our pets and consider them special members of our families – but not all animals in France have landed so fortunately on their furry feet.
There are 12 main shelters for cats and dogs in Languedoc, and all of them bursting at the seams with unwanted animals.
I spoke to Moira Doig from Carcassonne SPA (Société Carcassonnaise Protectrice des Animaux) about the work that they do and how English speakers in France can help make a real difference. Here are the answers to our questions:
What is the SPA and how is it managed?
There are two overarching animal welfare associations in France, and all SPAs are associated with either the Paris group (https://www.la-spa.fr) or the Lyon group (https://www.laconfederation.fr). In the Languedoc there are 12 main refuges: 6 from each group.
How are the SPAs funded?
Most municipalities in France adhere to their nearest SPA and pay an annual fee towards the service it provides. The SPAs have a small number of employees and about 15 members on a democratic committee to take policy decisions.

Like for many organisations, the government contribution falls well short of the costs required, so additional funding is sought via a number of other means: donations and monies left in wills, fundraising, adoption fees, membership.
Do all SPAs have the same policy on animal welfare?
No: One of the primary differences between the two national groups is that Lyon members have the option to develop their own policies. Carcassonne is a member of the Lyon group and has a strictly anti-euthanasia policy. If we were part of the Paris group, we would have no choice on a lot of issues that we feel very strongly about.
Why do you feel there is such a problem with animal welfare in France?
Dogs in particular are rarely considered a member of the family. Shockingly it is almost socially acceptable for owners to abandon their animals at holiday time, rather than pay the cost of a kennel to look after them.

A lots of dogs are allowed to stray and very few are sterilized. Many dogs (especially larger dogs) are kept outdoors tied up on a chain. The hunting dogs often have a very miserable life in outdoor kennels with little human contact or socialisation.
What should people do if they find an abandoned animal?
First of all, determine if the animal is well.

If it's thirsty: give it a drink.
If it needs vet care: take it directly to the nearest vet.
If it seems well: check to see if there is identification on or inside its collar or a tattoo in its ear.
If there is number on its collar: just phone the owner.
If there is no means of identification: take the animal to the Mairie.
If the Mairie is not open: take it to a vet to check for a microchip/tattoo.
If there is a microchip/tattoo: the vet will check the database and contact the owner.
If the owner doesn't reply: they will tell you which SPA to take the animal to.
If it is out of hours and you take the animal home: take a photo and enter the details on https://www.chien-perdu.org or https://www.petalert.fr . Social media can be incredibly powerful. If you send us details and a photo we will share it on our pages too.
How do animals usually end up at Carcassonne SPA?
Most arrive as strays or are abandoned. Animals come in to rescue for all sorts of reasons, some are urgent, ie when an owner dies or is sick, and sometimes family circumstances change and there is no other choice but to re-home. Some animals are simply abandoned at the gates. Occasionally pets are brought in after being removed by cruelty officers or the police, if they are at risk. Whatever the reason we give each animal the very best chance of a forever home.
How many animals are resident at Carcassonne SPA?
We always have between 100 -130 dogs and 100-200 cats. The numbers increase in the summer when people abandon their animals before holidays and when kitten and puppy season strikes. The harshest times of the year for the animals is during the extreme cold or extreme heat.
What are the breeds/types of animals that typically get abandoned?
Dogs, cats, ferrets, goats and even pigs! Most abandons are young large male dogs, which have been left to their own devices and become boisterous and big-headed. We also get quite a few elderly dogs whose owners have become ill and need to go into care. Unwanted litters of puppies and kittens are frequent arrivals in spring and summer. In terms of breeds, we find Shepherd crosses are the most common.
What are the breeds/types of animals that are hardest to home?
Young, large male dogs, especially black ones – perhaps because French people are superstitious of black dogs, or more likely because young dogs need time and patience and a genuine commitment to training and socialization.
How many volunteers do you have?
We probably have about 40 volunteers in total but everyone helps on a rota so it's very relaxed and there are no strict timetables. Volunteers are French, English, Dutch, American and Scottish of course!
What assessments do you carry out before re-homing an animal?
We assess the temperament of the animal, whether it's friendly, confident, safe to be handled and how it reacts with other animals; dogs, cats, chickens etc. If an animal is going to be adopted by a family with children, we are very careful to make sure it is suitable. We don't always carry out home checks prior to adoption but do make occasional home visits afterwards to check everything is OK.
Tell us about animal fostering or long term adoption for older pets
We would love to have more fosterers, especially for pups, kittens and the elderly animals.

A lot of people don't realize that whilst an animal is in foster all vet fees are paid and you can collect food from the refuge too, so the cost implications for the fosterer are minimal. We are also always on hand to help if there are issues or concerns.

Pups & kittens are usually only in foster for a short time but we want our senior animals (aged 8+) to be settled in a longer term arrangement, possibly until they die. That isn't as morbid as it seems, and there are dozens of reasons why older dogs in particular make wonderfully affectionate pets.

Some dogs need special care after a trauma or simply can't cope with life in the refuge, so fostering can help them gently adjust to a 'normal' life.

And a few animals just need a foster home for a few weeks whilst waiting for the rabies immunisation to be valid prior to travelling to the UK.
What are your connections with other rescue centres in or outside France?
We have links with many European refuges. We visit and spend time getting to know the staff, their policies and where the dogs will live etc. We look closely at their re-homing policies and post-adoption support. Some of our dogs are then transferred to other refuges if we feel they will have a better chance of adoption.
What are the reasons that people should adopt a French rescue dog?
There are so many wonderful French dogs in rescue, our refuges are full! Particularly in this region you will find a unique variety of breeds that you won't see in the UK, Holland or Germany. Particularly for anyone in the UK looking for a specific temperament/breed, our adoption procedures are much easier than UK refuges and we still provide full post-adoption support, even at a distance. Transport and vaccinations are all arranged, it can be a much easier process than people imagine.
How can English speakers in Languedoc support animal welfare / the SPAs?
In addition to adoption or donations, there are so many ways people can help the animals here. We welcome all offers of support, and they do not have to be financial.

People can visit the refuge and help us walk the dogs, groom the cats and play with the kittens. Lack of human contact is one of the biggest reasons that re-homing cats can be difficult, so regular handling is so important.

At this time of year we always need blankets and bedding, we only have 8 sheltered kennels so winter is a very harsh season for the vulnerable animals.

People can foster or sponsor an animal, or simply help us by identifying and capturing stray cats so that they can be sterilized.
Are there any forthcoming events to mention?
Halloween is next where we will promote our black dogs and cats and of course have some fun too!
What about rescue centres for other animals?
There are some smaller and independent refuges for donkeys, horses etc but in the event of a larger abandoned animal your first port of call should always be your village mairie.
Which 6 pets would you really like to see find a loving home this side of Christmas?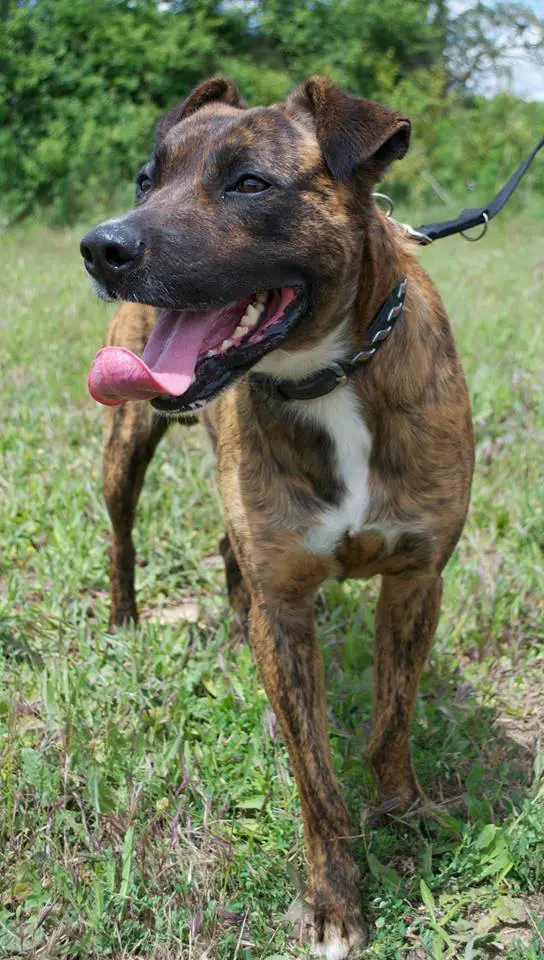 Taser
I really don't know how many posts I have done about Taser. It's so frustrating knowing that a great nature, happy boy is still in the refuge after 3 years! Why did Taser arrive in refuge all that time ago? Because his master was murdered! So, we can certainly say that in Tasers case it wasn't his fault!

Taser is 7 and a half years old. A lovely brindle colored boxer cross, who does look like a bull breed but that shouldn't put people off. So why has no one chosen Taser? Is it because he can't live with cats? We home dogs every day that don't like cats!

I think that somehow some dogs are just unnoticed in refuge and that Taser is one of them. He loves people and dogs, and is very well behaved on his walks. I haven't tried him off lead, but I am betting that he is a loyal dog who would stay close!

He's a favorite with the volunteers and I can't tell you how many scared nervous dogs he has helped settle in the refuge. Taser really deserves a home of his own.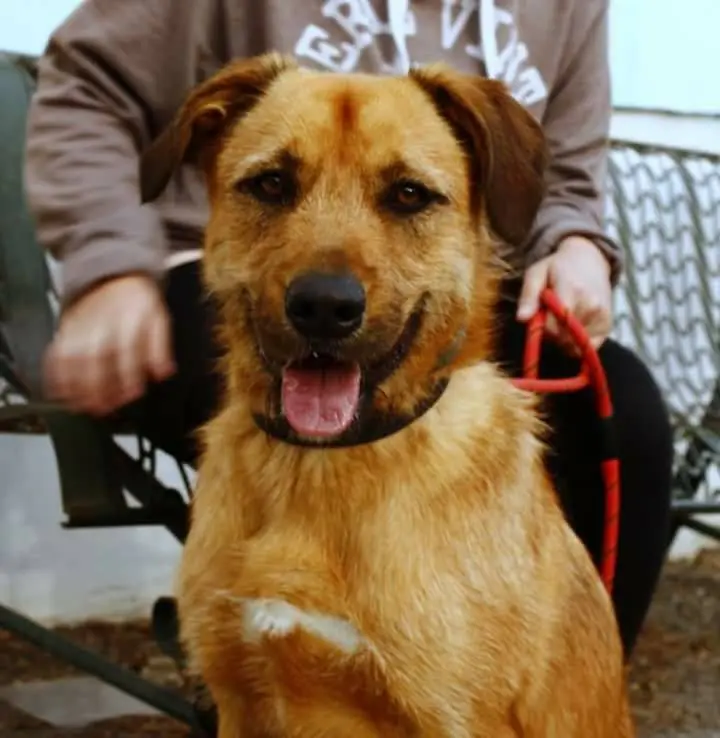 Oscar
Oscar is a male berger cross born 18.02.16. This lovely boy really needs a forever home. He is very loyal and stays close to you off leash. He does need a bit of socialisation and training but at just 2 years old and being very responsive to treats that is unlikely to be a problem.

Some people like to know a dog's story. Oscar was found with his sister, dumped in the countryside at just a few days old. A friend found them, bottle fed and weaned them, and they were adopted. This didn't work out for Oscar, through no fault of his own, and he has been with us for over a year.

Goodness knows why he hasn't been adopted as he's a lovely lad!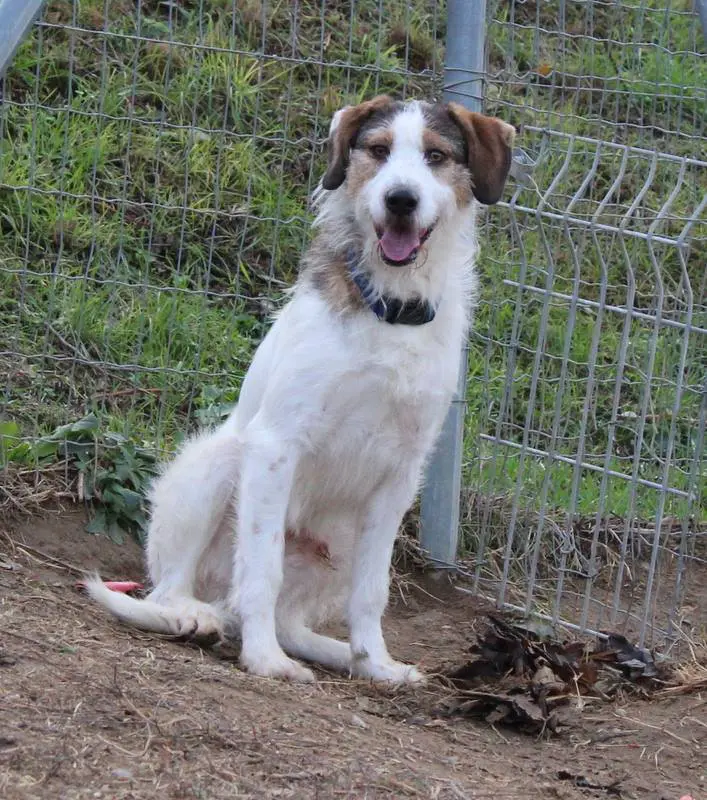 Griff
Griff is one of the most handsome dogs at the refuge, yet he is still waiting for his forever home.

When he arrived, he was scared and very timid but he has come on in leaps and bounds. He loves playing in the park and his walks.

He will need a patient, active owner and would probably be best with another confident dog.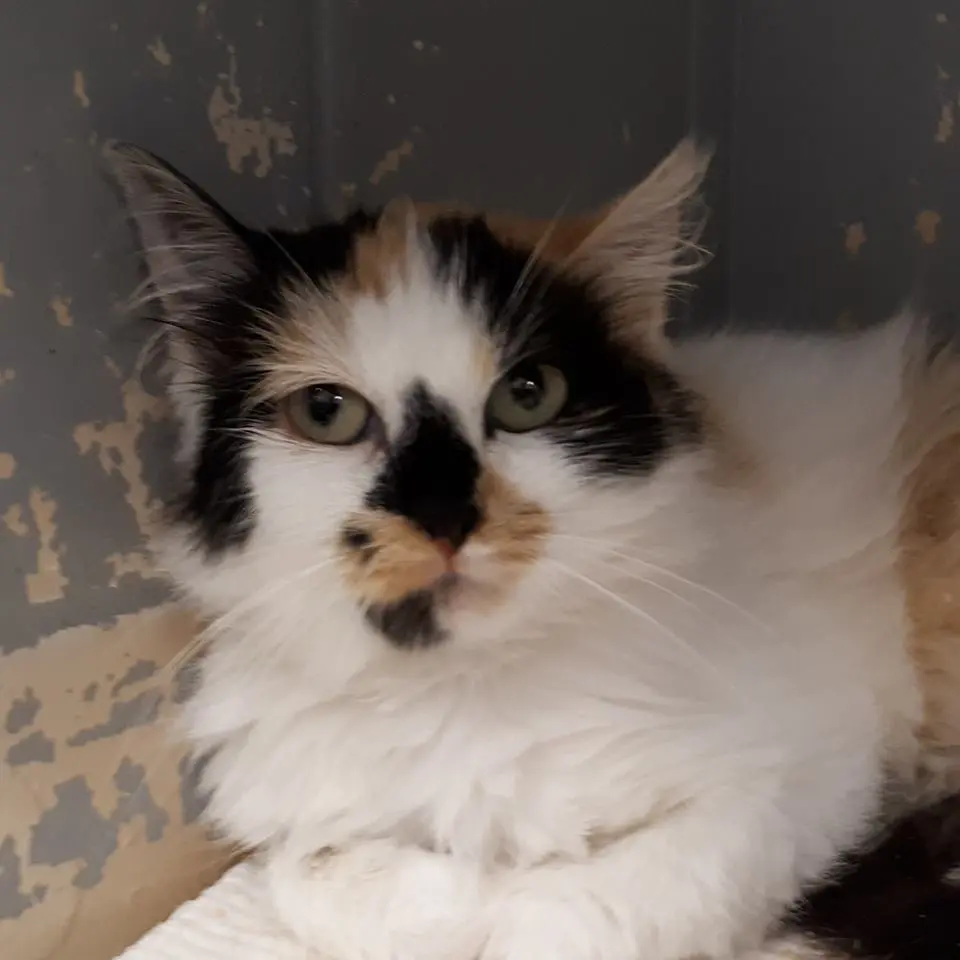 Reine
Female born 01/04/2017 who arrived at the refuge 05/10/2018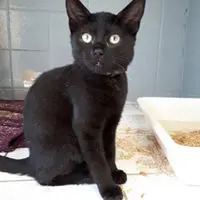 Myla
Female born 10/06/2018 who arrived at the refuge 24/09/2018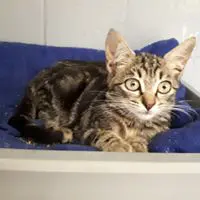 Alia
Female born 10/06/2018 who arrived at the refuge 29/09/2018
---
List of useful organisations and related links:
Annette is Renestance's 'go to' girl for all things marketing and social media. Bilingual and originally from Surrey in the UK, Annette has lived in France since 2008. In addition to her web design and marketing consultancy, Annette is the founder of Languedoc Jelly (a network of free events across the region for anyone working from home) and also Urban Sketchers Languedoc (part of a global community of people that like to draw or paint on location). A fan of all things French and Franglaise, she also has a Citroen 2CV called Beryl.
All articles by: Annette Morris